CBN CAREERS
Creative Director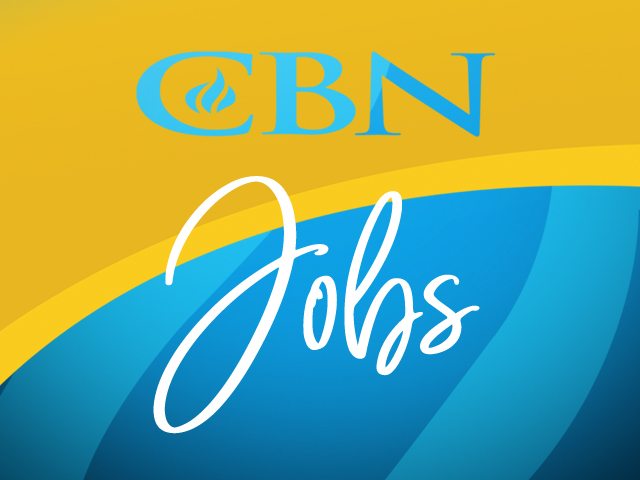 CBN International – Remote (U.S. based)
The Christian Broadcasting Network (CBN) is looking for a talented Creative Director to lead and streamline branding and help to take it to the next level. The ideal person will have experience across marketing channels including digital, direct mail, television, and video. This person will be innovative and creative, able to take large and complicated campaign ideas and create a cohesive creative experience across channels. The role will focus on overseeing Superbook and CBN brands, utilizing existing brand guidelines to ensure a consistent experience while elevating brand-level campaigns. He or she will work closely with different creative departments and international teams at CBN. This role will lead a collaborative team, working to further CBN's mission and improve our ability to share the gospel with the nations.
The successful candidate will have the following qualifications:
8-10 years' experience in creative design roles, ideally spanning digital, print, and video platforms
A proven track record of taking concepts and ideas through to execution—leading a process of developing and refining campaign concepts, outlining and overseeing design applications across channels, working to iterate on concepts based on data and research, and understanding key success metrics to improve over time
A strong portfolio that demonstrates an ability to think through your design process and apply it to various channels
Experience owning and managing a brand style guide within an organization with many stakeholders
Ability to lead various teams and stakeholders and ensure brand consistency across channels and international experiences
Strong understanding of design, color theory, photography, illustration, and typography
Expert in online programs like Figma, Adobe Suite including Photoshop and Illustrator, and XD or Invision
Have a refined aesthetic focused on usability, simplicity, and branding consistency
Ability to multitask, prioritize, and hit deadlines
An eye for detail with a vision for the big picture
An openness to feedback and critique and a willingness to provide options and iterate on designs
An intuitive ability to analyze and evaluate creative concepts in conjunction with marketing strategy and objectives
Excellent organizational skills, ability to prioritize, and demonstrated commitment to quality
Knowledge of AE, Pantheon, and Drupal desirable
Please include a link to your portfolio.