CBN CAREERS
Digital Marketing & Development Specialist – CBN News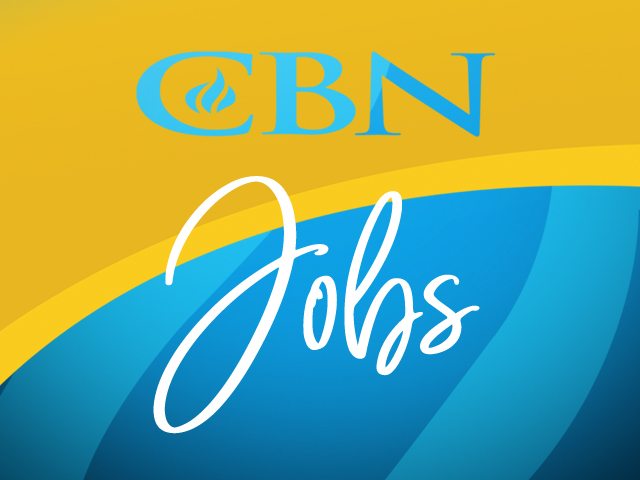 Development Integration – Remote (U.S. based)
The Christian Broadcasting Network (CBN) has a unique role for a highly motivated Marketing and Development professional. This position will increase awareness for and deepen the development of marketing and fundraising for CBN News and CBN's Faith In Action (CFIA).
There is a primary, day-to-day focus on CBN News. This individual will be a key participant in short and long-term digital marketing campaigns, social media, search engine optimization, and content distribution. Social media expertise is required, in addition to weekly and monthly tracking and reporting using Google Analytics and other platforms. It is a hybrid position because it requires an individual to be a skilled marketer with a commitment to tracking, optimization and campaign performance reporting, yet also possessing a keen eye for design and content curation—along with a genuine desire to learn the science and art of fundraising/philanthropy.
The successful candidate will have the following qualifications:
Fundamental interest in and enjoyment of domestic and international news.
Excellent writer and compelling storyteller with 2-4 years' experience in digital marketing and/or media relations.
Comfortable with digital media reporting and budgets for paid digital campaigns.
Experience managing digital campaigns (PPC - Google / Microsoft Ads, Social – Facebook, Instagram, Twitter, YouTube, etc.) strongly preferred.
Strong experience with social content curation on IG, FB, and TW. Willing to learn and test on new social platforms.
Working knowledge of Google Analytics reporting or related analytics tool; certified in Beginning and Intermediate Google Analytics (or willing to gain within two months of start date).
Critical thinker with proficiency in spreadsheets and strong commitment to data accuracy.
Knows or willing to become highly proficient in multiple software systems (e.g., Asana, Iterable, etc.).
Strong project management and organizational skills with keen attention to detail.
Teachable and curious self-starter with strong interpersonal skills and commitment to working on a team.
Flexible and able to work well under pressure to consistently meet deadlines in a fast-paced environment. Hours are occasionally non-traditional (depending on news cycles for domestic/international events).
Knowledge of SEO and video optimization for news or broadcast media, a plus.
Experience with digital video editing/production, a plus.
Experience with digital/graphic design experience, a plus.
Bachelor's degree in Marketing, Business, Communications and/or Journalism or related field desirable. Strong interest in political science/public policy, a plus.