CBN CAREERS
Motion Graphic Designer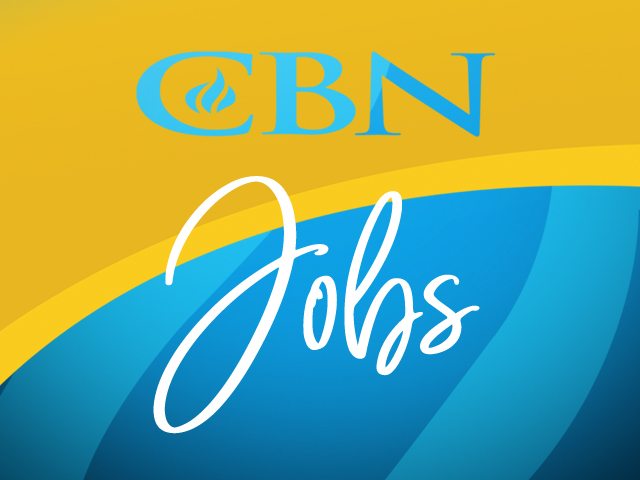 Graphics Design – Virginia Beach, VA
The Christian Broadcasting Network (CBN) is looking for people to join our growing team creating motion graphics for nationally broadcast campaigns. Ideally, candidates have experience working in a fast-paced environment both independently and as part of a team. We're looking for an artist that has a keen eye for detail and stylistic flexibility.
All candidates must have excellent communication skills and technical knowledge while having relevant experience in a broadcasting or similar environment. Our Motion Designers create compelling and unique motion graphics and style/pitch frames for internal clients in a fast-paced artist driven environment creating both static and moving imagery as part of the pitching and execution process. A deep level of understanding of Adobe Creative Suite is required.
Candidates must have experience and a desire to work with our Art Director and clients to create the highest quality imagery under tight deadlines, and be able to translate requested styles and briefs into imagery. Candidates must have a viewable portfolio of both static and moving imagery for consideration.
The successful candidate will have the following qualifications:
Strong creative and design skills
Bilingual skills in Spanish and English highly desirable
Strong in Adobe CS including After Effects, Photoshop, Illustrator. InDesign, Blender and Cinema 4D a plus
Ability to create style frame storyboards for pitch presentations
Strong conceptual designer and thinker
Strong in graphic design and typography
Ability to turn around multiple concepts in a variety of styles and to take creative direction/revisions as needed
Ability to articulate design concepts in a clear and conversational manner is crucial
Self-motivated with ability to work both independently and as an effective team member
Strong oral and written communication skills
Strong problem-solving skills
Strong interpersonal skills with ability to establish professional rapport with all levels of management and staff
Dependable and flexible, dedicated to creating the highest quality images and motion graphics possible
Open to work overtime as needed
Please include a link to your video portfolio.