CBN CAREERS
News Correspondent – CBN News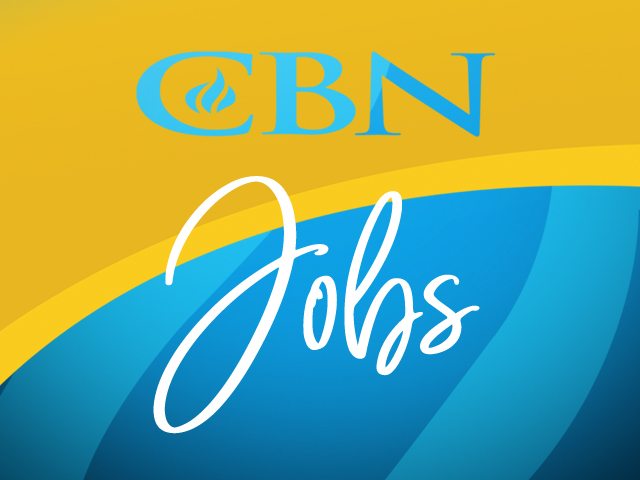 CBN News – Washington, D.C.
CBN News is an international, nonprofit news organization that provides programming 24 hours a day by cable, satellite, and the Internet. We are looking for a News Correspondent to join our CBN News Bureau in Washington, D.C. as we offer today's news headlines and stories that impact the global Christian community. This role is responsible for producing and reporting on news packages, stories, and special projects as assigned.
If you love covering breaking news from our nation's capital and have a desire to impact the world, you don't want to miss this opportunity!
The successful candidate will have the following qualifications:
Bachelor's Degree in Journalism or Communications or equivalent work experience
3-5 years of experience in on-air reporting and ability to ad-lib in breaking news situations
Strong working knowledge of national and international news issues
Strong working knowledge of network news production processes
Proficient in new and emerging social media platforms
Working knowledge of Adobe Premiere Pro or willingness to learn
Excellent, network-level writing and producing skills for broadcast and digital media
Excellent research and editorial skills with ability to write a news package
Strong interviewing and on camera skills
Excellent ability to analyze complex issues and present them in a compelling, redemptive manner
Ability to tell engaging stories on a wide variety of topics
Strong interpersonal skills with ability to cultivate necessary contacts and relationships crucial to producing great journalism
Flexible with proven ability to multitask and flourish in a dynamic, fast paced environment
Excellent time-management and organizational skills with ability to consistently meet deadlines under pressure
Self-motivated with ability to work independently and be an effective member of a team
Ability to work nights and weekends
Ability to travel
Please include a link to your portfolio.