About Next Gen Voices
Next Gen Voices features young, diverse, and anointed male and female pastors from across the country who unashamedly preach the gospel in a fresh, fearless way. In this 30-minute show, host Roberto Torres-Cedillo introduces a dynamic message from a next gen pastor. At the end of the message, Roberto shares his closing thoughts and encourages viewers who need prayer to call CBN's 24 hr. phone number, 1-888-700-7000.
Roberto Torres-Cedillo
Roberto Torres-Cedillo is the producer and host of Club 700 Hoy's social media outlets for the Spanish-speaking world. Through creative, spoken-word videos, Roberto communicates a culturally relevant message that challenges the mind and inspires the heart to believe in the gospel of Jesus. He holds a B.A. in Communication Studies from Regent University and is currently earning an MA in Global Ministry Design from Moody Bible Institute. Originally from Puebla, Mexico, Roberto now lives in Virginia Beach, Virginia with his lovely wife Annika. 
Follow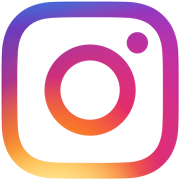 Follow

Roberto

on Instagram
Subscribe to Next Gen Voices