19 Bible Verses about Hope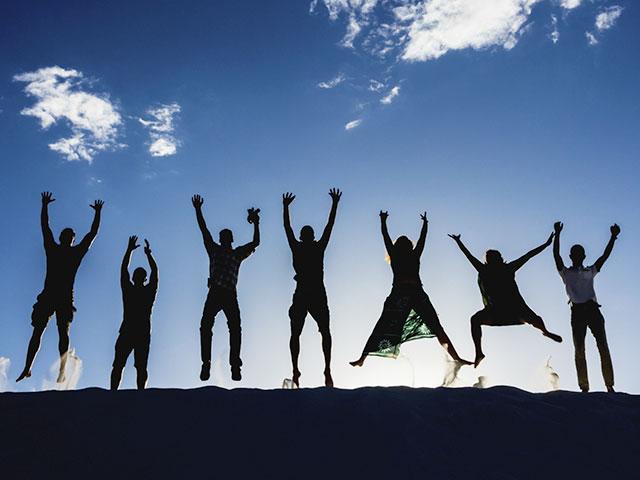 Related Topics
Reflect on what the Bible reveals about hope. These scriptures represent a sampling of the many facets of hope.
Source of Hope
May the God of hope fill you with all joy and peace as you trust in him, so that you may overflow with hope by the power of the Holy Spirit. Romans 15:13, NIV
My soul, wait in silence for God only, For my hope is from Him. Psalm 62:5, NASB
And his [Jesus] name will be the hope of all the world. Matthew 12:21, NLT
 
Hope, the Expectation of Future Good
For I know the plans that I have for you,' declares the Lord, 'plans for welfare and not for calamity to give you a future and a hope. Jeremiah 29:11, NASB
 
Eternal Hope
For in this hope we were saved. Now hope that is seen is not hope. For who hopes for what he sees? But if we hope for what we do not see, we wait for it with patience. Romans 8:24-25, ESV 
Blessed be the God and Father of our Lord Jesus Christ! According to his great mercy, he has caused us to be born again to a living hope through the resurrection of Jesus Christ from the dead. 1 Peter 1:3, NIV
 
Reasons to Hope
Those who hope in the Lord will renew their strength. They will soar on wings like eagles; they will run and not grow weary, they will walk and not be faint. Isaiah 40:31, NIV
This hope we have as an anchor of the soul, a hope both sure and steadfast and one which enters within the veil. Hebrews 6:19, NLT
 
Hope to Get through Hard Times
Through him we have also obtained access by faith into this grace in which we stand, and we rejoice in hope of the glory of God. More than that, we rejoice in our sufferings, knowing that suffering produces endurance, and endurance produces character, and character produces hope, and hope does not put us to shame, because God's love has been poured into our hearts through the Holy Spirit who has been given to us. Romans 5:2-5, NIV
Let us hold fast the confession of our hope without wavering, for He who promised is faithful. Hebrews 10:23, NLT
 
God Delights in Those Who Place their Hope in Him
No, the Lord's delight is in those who fear him, those who put their hope in his unfailing love. Psalm 147:11, NLT
 
Express Hope for Others
Our hope for you is unshaken, for we know that as you share in our sufferings, you will also share in our comfort. 1 Corinthians 1:7, ESV
Our hope for you is firmly grounded, knowing that as you are sharers of our sufferings, so also you are sharers of our comfort. 2 Corinthians 1:7, NLT
 
Contrast to Hope-less
My friends, we want you to understand how it will be for those followers who have already died. Then you won't grieve over them and be like people who don't have any hope. 1 Thessalonians 4:13, CEV
Here's what you say to those wealthy in regard to this age: "Don't become high and mighty or place all your hope on a gamble for riches; instead, fix your hope on God, the One who richly provides everything for our enjoyment." 1 Timothy 6:17, The Voice
Can We Pray For You?