Denying Christ: A Look at Luke 22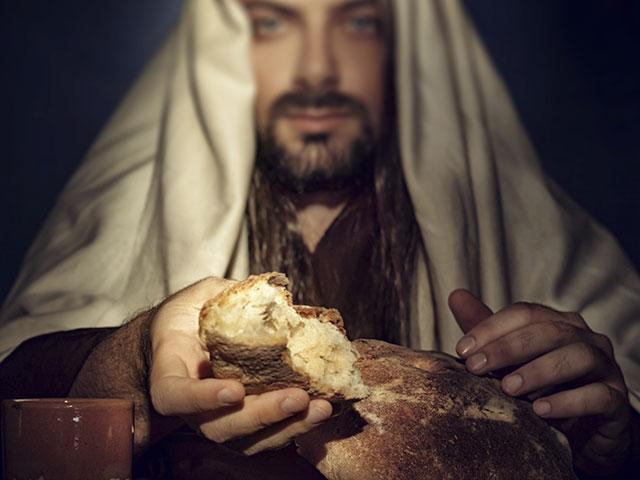 Related Topics
Standing on the ancient stones near Caiaphas' house, I imagined Jesus and his disciples leaving the Upper Room. Traveling by foot, these faithful men followed their teacher as they headed east of the city walls to the Garden of Gethsemane. They would have passed near Caiaphas' house, where Jesus would be tried before the high priests and denied by his friend and follower, Simon Peter.
Passing the high priest's house, Jesus must have thought of Peter's soon betrayal. What pain it would be, to know that level of personal rejection, as you face a gruesome death.
Peter's Denial Predicted
As recorded in Luke's gospel, Jesus spoke with Simon Peter before leaving the Upper Room, warning him of the coming test.
"Simon, Simon, Satan has asked to sift each of you like wheat. But I have pleaded in prayer for you, Simon, that your faith should not fail. So when you have repented and turned to me again, strengthen your brothers" (Luke 22:31-32, NLT).  
To divide and conquer, that was Satan's plan. And he got half of it done. He turned two disciples on Jesus. Thanks be to God, that the conquering was all Jesus!
Each of us would probably have responded to Jesus' warning the same way Peter did.
Peter said, "Lord, I am ready to go to prison with you, and even to die with you." (v. 33)
Our faith in God is unwavering, until it is tested. This was to be the ultimate test for Peter, and Jesus knew that his friend would fail.
But Jesus said, "Peter, let me tell you something. Before the rooster crows tomorrow morning, you will deny three times that you even know me." (v. 34)
After being betrayed by Judas' kiss in the Garden of Gesthemane (Luke 22:47), Jesus was taken to Caiaphas. Anxious for his teacher's life, Peter followed the guards to the same place. There he sat outside waiting to hear word of Jesus' fate.
His denial begins:
56 A servant girl noticed him in the firelight and began staring at him. Finally she said, "This man was one of Jesus' followers!"

57 But Peter denied it. "Woman," he said, "I don't even know him!" #1

58 After a while someone else looked at him and said, "You must be one of them!"

"No, man, I'm not!" Peter retorted. #2

59 About an hour later someone else insisted, "This must be one of them, because he is a Galilean, too."

60 But Peter said, "Man, I don't know what you are talking about." And immediately, while he was still speaking, the rooster crowed. #3

61 At that moment the Lord turned and looked at Peter. Suddenly, the Lord's words flashed through Peter's mind: "Before the rooster crows tomorrow morning, you will deny three times that you even know me." 62 And Peter left the courtyard, weeping bitterly. (Luke 22:56-62, NLT)
Ashamed of his betrayal, Peter fled as the guards mocked and beat Christ – just the beginning of the pain he endured.
All Sins are Forgiven
The very purpose of Christ's death is for the forgiveness of sin. The black mark against sinners required a perfect sacrifice – Jesus. Our redemption is that we are forgiven because of his suffering on the Cross and resurrection from the dead on the third day.
Even though, Peter failed his test by denying Jesus, God in His mercy forgave Peter and resurrected his faith. He fulfilled Jesus' request - that he repent and strengthen his brothers as written in Luke 22. Not only is Peter forgiven of his denial of Christ, he is the one to enter the empty tomb where Jesus was laid and the one whom God uses to preach to the crowd on the Day of Pentecost, when the Holy Spirit visited with Christ's followers (Acts 2).
Peter's faith sank low when he denied Christ, but it stood strong as he became a loud voice in sharing the Good News – even until his death.
Can We Pray For You?