I Thought Abortion Was Still Legal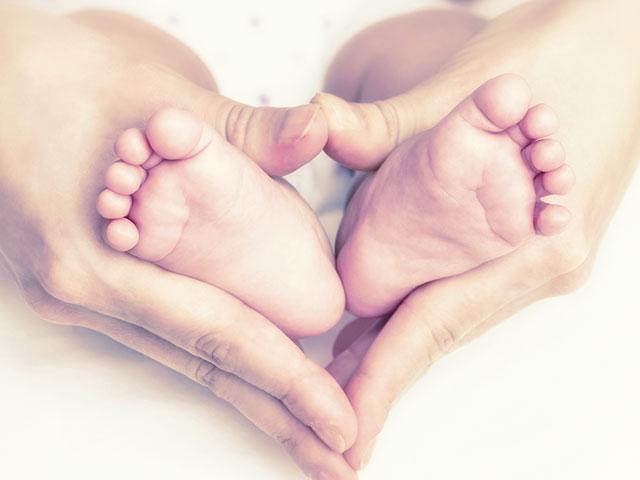 Editor's note: Randy Alcorn was involved in the peaceful, non-violent, civil disobedience rescues that many pastors participated in during the late 1980s and early 1990s. The state of Oregon, where Randy lives, is an extremely liberal climate ("we're the physician-assisted suicide state," Randy explains). So the legal system in Oregon decided to crack down on Randy and his fellow Pro-Life activist. Instead of doing what they've always done with civil rights protests or environmental protests, which is a slap on the hand, and at most jail for a night, Randy and his colleagues went to jail and then had civil suits brought against them.
The goal of the suits was to try to collect their assets and money to pay a judgement to an abortion clinic, though they had done no physical damage to the clinic. One of the lawsuits was successful to the tune of $8.4 million (Randy talks about his response to this lawsuit in a related article entitled Discovering the Treasure Principle).
Randy Alcorn sat down with CBN.com's Craig von Buseck to talk about this time in his life, and about the current state of the Pro-Life Movement.
Craig von Buseck: Talk to me about the Pro-Life Movement. Are you still involved, or has the judgement kept you from being active? Where is the Movement at, and where is it going?
Randy Alcorn: Our ministry is involved in pro-life work. We don't do as much hands on as we used to. We used to organize the greater Portland area Life Chain every year. I had a guy who was on staff with me who worked full-time in pro-life activities. He's teaching school now, and he's no longer on staff. And so I'm really the only full-time person. So I periodically speak on the subject. But as one person, there are only so many things I can address and do.
We do some things, and we give significantly to pro-life causes. But I am very much in touch with the Pro-Life Movement.
One of my books is called Pro-Life Answers to Pro-Choice Arguments. It has sold about one hundred thousand copies, which for a pro-life book is unheard of. It's been amazing. It first came out in 1992, but I updated it last year. Basically I took the thirty-nine pro-choice arguments and have systematically documented them with bold headings so that you can use the index and flip through to see here's what they say and here's the truth. But in the process of doing that research and interacting with people, I really have been able to stay on top of what is happening in the Pro-Life Movement.
I see the Pro-Life Movement in a very interesting position right now. I think that there has been a lot of progress made in terms of pregnancy resource centers and all of the other types of centers not affiliated with CareNet centers. They have done a great work providing alternatives. A lot of right-to-life groups have done a great work in terms of education, some political involvement, and that kind of thing.
The bottom line is that women have more alternatives than they have ever had when it comes to having options explained to them, and pursuing the option of keeping a child, getting help, or giving up a child for adoption. That's the positive side.
The negative side is that year after year after year the babies keep dying. Now, people point to the fact that the number of surgical abortions is decreasing, and it is. It's gone down from a high of 1.6 million to about 1.2 million approximately. That is good. But that is still 1.2 million children.
What we are sometimes missing is that number represents the reduction of surgical abortions, but chemical abortions are not computed, because nobody knows. How many morning-after pill abortions are there?
This is a controversial issue, but I have a booklet called Does The Birth Control Pill Cause Abortions? I, along with several friends who are medical doctors who have researched this issue put this thing together because even though this is not the intention of people, one of the specific three ways the birth control pill operates is through preventing implantation of an already-conceived child. It doesn't always prevent ovulation -- everybody thinks that it does. And that's the primary way it does, and it's successful at doing that approximately ninety two percent of the time. But it has these backup measures, including preventing implantation. So that's not calculated -- and the other forms of chemical abortions that are taking place are not calculated.
So you could get to the point in America where there were no surgical abortions, but still many abortions -- with RU486, and all the chemical abortions. It's like a whole new ballgame.
So some people keep their eye statistically on surgical abortions thinking we are making great victories, when we are making measured victories on the level of providing alternatives for women -- and that's good, and that's wonderful, and I'm all for it, and I support it. So I have mixed feelings about the Pro-life Movement and where it's going.
I think there is a tendency sometimes that is unhealthy, and that is when fund-raising letters are sent out by different organizations and different arenas in the Pro-life Movement, the tendency is to proclaim great progress and great victories, when all along we say, 'Wait a minute, I thought abortion was still legal, and kids were still being killed.' So sometimes I think we overstate how much we've accomplished. But at the same time God calls us to be faithful, and that's not always being successful, it's being faithful. It's like evangelism. You don't measure success by the fact that still most of the world doesn't know Christ. You determine that we have to get the message to them. That's measuring success, I think, in a proper way. That's our duty. Our duty is not to force someone to come to Christ. You can't do that anyway. Our duty is not to force someone to not have an abortion. You can't do that either. But our calling is to get to those people and offer alternatives, and explanations, and insights.
Craig von Buseck: When you look back, you've had tremendous success with your books over the last decade, and yet you have had times where there were probably tremendous financial pressures on you -- at the end of the day you were frustrated, there were needs that caused you to say, 'God I need this to be met,' and it didn't seem like it was being met. Did you ever have moments where you regretted making the decision to do what you did in the Pro-life Movement?
Randy Alcorn: In all honesty, no, not once. Not once did I have doubts about what we had done. I think I probably would have had I not approached it with a lot of prayer and counsel before I made those decisions. You know how when you make a decision, this happens even sometimes with missionaries, they kind of get on the bandwagon and they go off to the mission field, but they maybe haven't prepared enough, and prayed enough and got enough counsel, and realistically prepared for what they would be facing. Then there's a lot of doubts and questions of should we be here. In my case, because my wife and I have talked about it, we realized the implications. We didn't know that I would lose my job as a pastor as a result of it, but we knew that there could be very serious repercussions from it legally, loss of possessions, and those kinds of things.
So I never had second thoughts, but I certainly did have pressures. Doubts and pressures aren't the same thing, but they're both significant. I think the part of the pressure came in just from the fact that we made a choice that was controversial, and because of that there were certain fellow-Christians who understood and were extremely supportive, and there were other fellow-Christians who did not understand and were not supportive.
I remember one time speaking to a group of pastors, and it was a question and answer time, and one of the guys -- a pastor, a brother in Christ -- raises his hand and asks, "Where do you people get off going down to the abortion clinics and screaming and yelling at women and pulling their hair out?" I was so shocked at the question. I replied, "Never once have I done anything remotely like that, nor would I consider doing anything like that." It hurt, it really hurt. I continued, "It strikes me as strange that you who have preached against the liberal media, am I right, would believe what you read in the newspaper when in fact I have never done any of those things." What he read in the newspaper said that these were just a bunch of people yelling and screaming at women, which was not true. Now I'm sure it's true somewhere. I don't mean it never happened, but it didn't happen where I was, ever.
In fact, the one time that somebody started to lose it, I grabbed the person, took him aside and said, "Leave, don't stay. And if you're going to stay, don't raise your voice." That's how rare it was, that I remembered the one time that it happened and I stopped it. So that was probably the biggest cause of stress.
Financially, the Lord just provided, sometimes miraculously -- that get's back to The Treasure Principle. Sometimes we would add things up and say, 'Remember how much we used to make, and look at what we're making now, and yet we're fine.' We're doing just as well as we used to, but we're making just a fraction of what we used to make.
Haggai chapter one talks about when God's temple needed to be rebuilt, and it says, you live in your paneled houses while God's temple needs to be rebuilt. It says, you make all this money and then you put it into a purse with holes in it. That's a powerful picture.
I counseled with a guy one time who made a half a million dollars a year. He owned three different businesses. He and his wife came in to talk to me because they were financially destitute. They just simply didn't have enough money. In other words, you can make half a million dollars and have just as many struggles as somebody who makes twenty-five thousand dollars. It all comes down to your perspective, your disciplines, your habits, and all of those things. Those people were Christians, and I challenged them to give. Of course get out of debt. Of course make wise decisions. But start by getting God on your side.
Malachi three says, test me in this and see whether I will provide for you. How often does God do that? How often does God say, "O.K., sexual purity test me in this and see" No, no, just do it because I said to. But with finances it's a pretty unique thing. He does tell us to give, and He tells us to give generously. But what says is, you're missing the joy of giving.
Second Corinthians eight talks about the Macedonians who were in severe trial. And it says, in the midst of that severe trial their overflowing joy and extreme poverty welled up in rich generosity. And you think, wait a minute, how can you have joy in severe trial and poverty? And how can it well up in rich generosity? But it's like the poor widow. She gave everything she had, and God looks not only in how much we give, but in how much we keep in terms of measuring the degree to which it is true sacrifice.
Randy talks about his response to this lawsuit in a related article entitled Discovering the Treasure Principle.
Randy Alcorn is a best-selling author and the founder and director of Eternal Perspective Ministries. His novels include Deadline and Dominion (more than 300,000 combined in print), Lord Foulgrin's Letters, and The Ishbane Conspiracy, as well as the stewardship classic Money, Possessions, and Eternity. In all, Randy has authored fifteen books. A former pastor, Randy is the founder and director of Eternal Perspective Ministries (EPM). He is a popular teacher and conference speaker who has ministered in more than a dozen countries and appeared on more than 350 radio and television programs. You can learn more about Randy Alcorn at Eternal Perspective Ministries.