Curveball: How I Discovered True Fulfillment After Chasing Fortune and Fame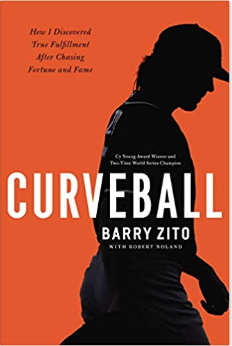 In 2007, pitcher Barry Zito signed a seven-year, $126 million contract with the San Francisco Giants. At that time, it was the largest contract ever given to a pitcher. He was at the top of his game, in peak physical condition, and had the kind of financial security most people can only dream of.
He was also miserable. And it began to show. Zito's career declined over the next few years until he hit rock bottom—watching from the bench as his team won the World Series in 2010.
In the months that followed, Zito came face-to-face with the destructiveness of his own ego—his need to be viewed as the best. He also came face-to-face with God and with the truth that he was loved no matter what he achieved.
In Curveball, Zito shares his story with honesty and transparency. The ups and the downs. The wins and losses. By sharing his experiences as a man who had everything except happiness, Zito offers readers a path through adversity and toward a life defined by true success.