Teach from Love: School Year Devotional for Families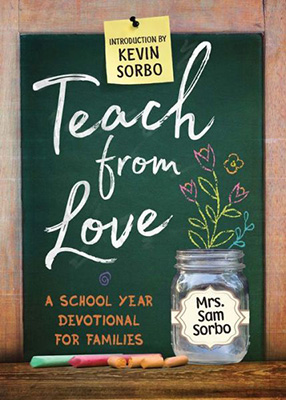 Whose autograph do you want on your child's heart?
Education today focuses on college and career, seldom addressing the character of our students in meaningful ways. Here is a collection of thirty-six godly qualities we want for our kids (and for ourselves ) - one each week, to explore and embrace. Remind yourselves and your kids what they are, how the Bible views them, and how to implement them in your daily endeavors, in a devotional for the heart of any teacher and student.
How best can we follow Christ? By emulating him in character Inspire your children to imitate Godly qualities, focusing on one each week.
Each day explore scripture and delve into the discussion with your youngsters and teens.
Attentiveness and Dedication: Show a person their importance by offering undivided attention to what they say and do.
Patience and Humility How is patience the opposite of anger? How does humility help with patience?
A must-read for the home schooling family, this series of daily studies will benefit every family in their pursuit of true Christian living.