Trim Healthy Mama Plan: The Easy-Does-It Approach to Vibrant Health and a Slim Waistline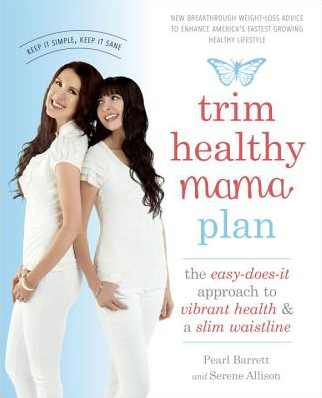 Counting calories is out. All the food groups are in. Becoming trim and healthy doesn't have to be difficult or painstaking anymore. After trying almost every fad diet out there, Serene Allison and Pearl Barrett, creators of the Trim Healthy Mama movement, took matters into their own hands.
Through trial and error and much research, they created the TRIM HEALTHY MAMA PLAN, the breakthrough lifestyle program to help readers of all ages and stages get healthy, slim down and keep off the weight once and for all. Based on the authors successful self-published book, this simplified, improved, practical plan shows readers a unique way to lose weight and get healthy by eliminating sugar, and still eating hearty, delicious food.
The biblically-sound and highly effective eating approach centers on Satisfying meals (which include more fats and protein) and Energizing meals (which include more carbs and protein), as they are the key to success. Scrumptious whole, unprocessed foods, including fats, blood sugar friendly grains, proteins, fruits, and vegetables, are eaten in a way that boosts metabolism, yet still fits into anyone s hectic lifestyle. It s family friendly and effective for pregnant and nursing mothers, pre or post- menopausal women, and also those without weight or health issues even men and growing children.
The book includes menu plans, a list of key super foods to eat on plan, time-saving tips, and pantry stocking and lifestyle advice to help readers successfully reach their goals.
Join the Trim Healthy Mama movement and along with thousands of others, discover the groundbreaking, easy-does-it, and delicious way to eat for health and weight loss."