Your Mess, God's Miracle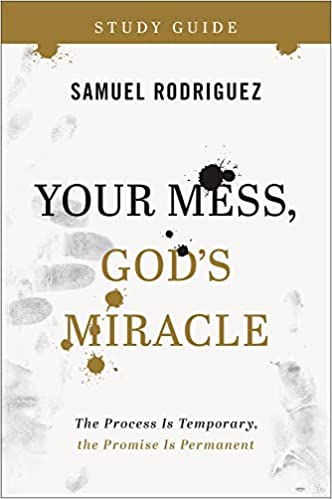 Inspired by the story of the blind man in John 9, bestselling author and pastor Samuel Rodriguez shows us that sometimes Jesus makes your situation a muddy mess first--and out of that mess emerges a miracle.

Designed to take you deeper into the biblical truth found in the powerful, bestselling book Your Mess, God's Miracle, this study guide gives you hands-on tools for navigating your mess, including

- deep Bible study questions
- self-reflection prompts
- practical application tips

Your pain and struggles are not punishments to endure--they're opportunities to showcase God's glory. Join Pastor Sam as he lays out the practical, hope-infused roadmap for anyone with the audacity to replace fear with faith, wash away the mud of the past, and walk through their mess into God's miracle.