Budgeting on a Fluctuating Income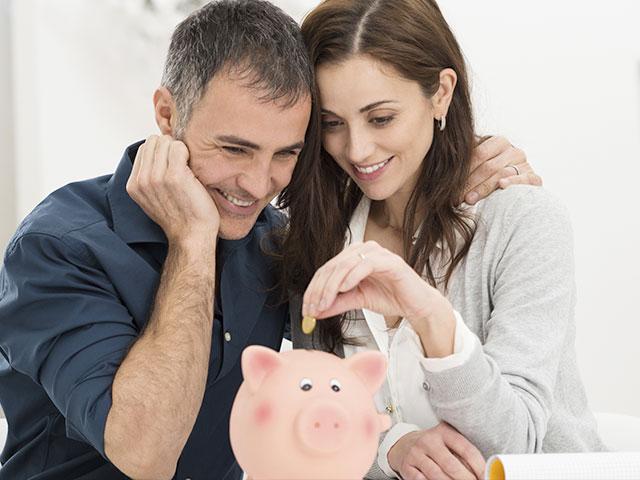 One of the most difficult budgeting problems for families with fluctuating incomes, such as those whose salary is based on commission sales, is knowing how to allocate monthly spending.
The normal tendency is to spend the money as it comes in. This works great during the high-income months, but it usually causes havoc during the lower income months.
Living on a fluctuating income can be very deceiving—and difficult. However, families with fluctuating incomes need budgets even more than families on fixed salaries.
Many people on variable incomes get trapped into debt because they borrow during lean months and spend what they make during high-income months rather than repay what they had borrowed.
There are two things to remember when budgeting on a fluctuating income.
First, always separate any business-related expenses, such as car maintenance, meals, or living accommodations from household expenses. Separate checking accounts and separate credit cards for business expenses are most advisable.
Second, estimate the average annual income (low estimate). Divide the annual income estimate by twelve, and then develop the monthly budget around that amount.
Have enough funds set aside
One way to assure that enough funds have been set aside to meet the monthly budget requirements is to deposit all income into a savings account. Then an average monthly salary can be withdrawn from that savings account, thus leveling out the months of high and low income.
This in effect will ration the income over the year in relatively equal amounts and allow surplus funds from higher income months to accumulate in the savings account to cover budgeted expenses during months of lower income. This is not hoarding; it is planning, according to Proverbs 6:6-8.
However, if a person begins the budget during one of the lower months, he or she might have to delay funding some of the variable expenses, such as clothing, vacations, or gifts. These can be funded later when the income allows.
The self-employed need to be extra cautious when developing their budgets, because they will need to budget (set funds aside) for payroll taxes on a quarterly basis. Failure to do this will require large outlays of funds four times a year, which may have a detrimental impact for all other budget categories.
Even so, regardless of whether income is fixed or fluctuating, in order for a budget to work, a debt elimination and money management plan needs to be established and implemented.
Financial planning
Proverbs 27:12 says, "A prudent man sees evil and hides himself, the naive proceed and pay the penalty."
The following financial plan will first help a person or family to eliminate debt, and then it will provide guidelines for them to stay out of debt.
Transfer ownership of every possession to God (Psalm 8:6, Deuteronomy 5:32-33).

Give the Lord His part, the tithe, from your gross salary, first (Malachi 3:10, Proverbs 3:9-10).

Allow no more debt, including bank and personal loans, and cut up the credit cards if unable to pay them off each month (Proverbs 24:3).

Develop a realistic balanced budget that will allow every creditor to receive as much as possible (Proverbs 16:9).


Start retiring the debt (Psalm 37:21, Proverbs 3:27-28), beginning with the smallest one first. Once the smallest is paid off, put all the money on the next, and so on.
Generally speaking, if these steps are followed, the average family will be debt free in five years or so and the problem that caused the debt in the first place could very well have been corrected.
Conclusion
Planning is an essential element in any financial program but particularly so for Christians whose income is fluctuating. The ministry believes that in order to avoid experiencing a life of financial bondage, individuals and families need to establish budgets and live within guidelines. In so doing, they will be more effective in their finances and their relationship with God will be strengthened. Living within a spending plan (a budget) will reduce or eliminate the burden of worry, frustration, and anxiety.

Can We Pray For You?