Choice: The Heart of the Pro-Life Movement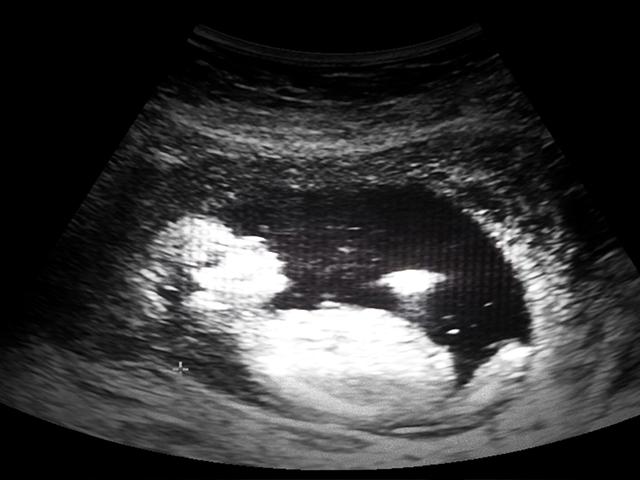 Related Topics
In my work for 40 Days for Life, I travel around the country, meeting with the leaders who organize prayer vigils outside abortion clinics in their communities. Needless to say, I meet a lot of special people with amazing stories about the pro-life movement.
Today, I would like to tell you about a woman named Vivian Koob. She runs a network of pregnancy resource centers in Ohio – Elizabeth New Life Centers. Two of her centers are located across the street from late-term abortion facilities.
Vivian has poured her life into her work. Elizabeth New Life Centers are some of the most well-operated pregnancy resource clinics in the country. They provide ultrasounds, pregnancy tests, and many printed materials and other types of support for women.
Their success is clear — just look at the walls at one of the centers, covered with pictures of babies who came close to being aborted just across the street. There is nothing like looking into the eyes of a child who was saved from abortion. It's so easy to be tempted to despair in the face of the enormity and devastation of abortion, especially when you contemplate the more than 3,000 per day that happen in the United States.
Yet, when I see a picture of a baby who was so close to becoming one of those abortion statistics — forgotten by the world as a "choice" — I see beyond any discouragement. I think, "What about this one baby I am looking at? Surely we can consider seeking to be a voice for just one child." 
Vivian showed me the baby photos as she strolled through the office and greeted the staff. She's a pro at what she does, having helped women in crisis pregnancies longer than I've been alive. And yet after all these years, she is still enthusiastically sharing the stories behind each photo as if it were her first week on the job. After we'd seen each photo, her tone softened.
 "Come this way. Let me show you another room." Inside the room a wall was filled with even more beautiful pictures — only these were ultrasounds! Ultrasound photos always remind me of my own children — there is nothing like getting that first ultrasound or hearing your new son or daughter's heartbeat for the first time. These pictures bring excitement, anticipation and hope. They make you think about the future, the possibilities — birthday parties, graduations, and weddings. They inspire us to treasure life at its earliest stages.
"Look at all of these!" I said. "It's so beautiful that you kept the ultrasounds of the saved babies as well as the pictures of them after they are born."
 
"Well," Vivian said, her voice still soft. "We don't have pictures of these babies after they are born." She turned and looked at me. "By the grace of God, we have helped save thousands of babies over the years, but not all of them. These are the ultrasounds of the babies we know were aborted across the street after their mothers visited here. These images are the only record or memory of them. We don't want to forget them."
I stared out the window and across the street, then back at the wall with those beautiful ultrasound pictures — pictures that were now the only memory, not of statistics, but of beautiful children made in the image and likeness of God. Thanks to Vivian and Elizabeth New Life Center, these children are not forgotten. Standing in that room in silence, I thought, "This is why we pray. This is why we show up."
Those beautiful pictures put a face on those babies. You could see their feet and arms, and a few of them were sucking their thumbs in the womb.
Each of those babies belongs to God, and their pictures are a reminder that they are worth everything we can do to save them. A picture is worth a thousand prayers.
Adapted from The Beginning of the End of Abortion: 40 Inspiring Stories of God Changing Hearts and Saving Lives, © 9/12/2018 by Shawn Carney, the president and CEO of 40 Days for Life. Used with permission.
Can We Pray For You?