CBN CAREERS
Coordinating Producer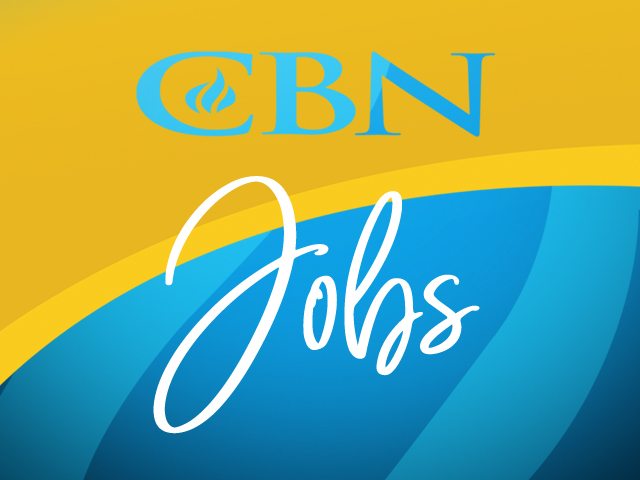 Integrated Media – Remote (U.S. based)
Operation Blessing (OB) is looking for an experienced Coordinating Producer to oversee international media production efforts as well as provide comprehensive production services including story concepts, scripting, editing, special effects, and post­production packaging. This professional will coordinate the team's efforts to create compelling and persuasive storytelling media (videos, still photography, story collection, etc.) that will inspire, build awareness, and fundraise for OB's humanitarian causes.
The successful candidate will have the following qualifications:
Strong experience in all aspects of video production, script-writing, interviewing,
videography, lighting, audio techniques, and editing skills
Working knowledge of production in remote locations or in austere environments
Fluent in Spanish is highly desirable
Professional-level still photography skills including composition, lighting, and editing of large raw photo images
Management skills with ability to lead, train, and motivate international video production teams
Excellent computer skills in the Adobe Creative Suite, Final Cut Pro, Davinci Resolve, video conversions, and video streaming
Working knowledge of current image-capture platforms, lenses, and technical trends (Sony, Canon, Nikon, etc.)
Comprehensive knowledge of post-production workflow and best-practices
Strong storytelling skills with ability to translate into compelling script and visual images
Working knowledge of fundraising and marketing concepts
Excellent oral and written communication skills
Excellent organization skills with attention and focus on details
Ability to work as a collaborative member of a creative, integrated media team
Strong interpersonal skills with ability to establish effective rapport with OB staff and outside public in a cross cultural work environment
Self-motivated with ability to work well under pressure and consistently meet deadlines
Flexibility to work varying shifts, extended hours, and meet last minute work demands, if necessary
Ability to stand for extended periods of time; ability to bend and lift up to 50 lbs.
Valid driver's license and a good driving record is required
Ability to travel internationally, possibly on short notice and under adverse conditions in disaster or developing nation settings
Please include a link to your video portfolio.