CBN CAREERS
National Media Liaison/On-Air Reporter (Disaster Response)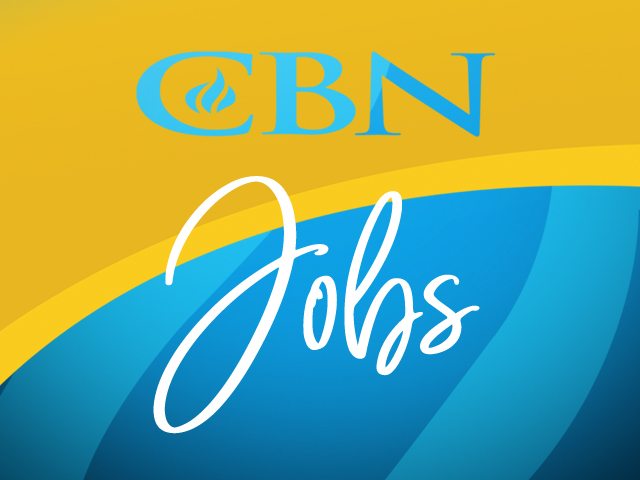 Operation Blessing – Remote (U.S. Based)
Operation Blessing (OB) is seeking an on-air reporter to serve as a National Media Liaison and report OB's efforts to help those in need in the wake of disasters. This position will capture footage of disaster relief efforts in real time as well as write, edit, and produce stories and testimonials to be used for a variety of media sources.
The successful candidate will have the following qualifications:
Strong working knowledge in television production, print journalism, communications media and/or public relations experience
Strong ability to write, shoot, and edit feature stories
Professional on-air reporting experience with recorded standups, and live shots
Professional video experience including shooting, lighting, and editing
Technical experience with remote LIVE broadcast using TVU or Skype.
Proficiency with professional DSLR cameras (Sony A7SIII or equivalent) and audio operation for broadcast.
Proficient in non-linear editing with Adobe Premiere Pro and experience with the Adobe Creative Suite: After Effects, Lightroom, Photoshop.
Ability to perform audio editing and mixing tasks
Strong working knowledge of writing feature stories
Experience and proficiency with still photography
Excellent written and oral communication skills
Excellent organizational skills with attention to detail
Ability to interact with staff and public in a positive manner
Computer skills with Microsoft Office
Ability to stand for extended periods of time and bend and lift up to 50 lbs.
Ability to make business-related purchases on behalf of organization
Required to travel and stay in the field for extended periods of time during disaster deployments
Available to work flexible hours and travel on short notice
Must have valid driver's license and good driving record
Required to have a personal vehicle for non-disaster work responsibilities
Please include internet link to video portfolio.