CBN CAREERS
Senior Network Engineer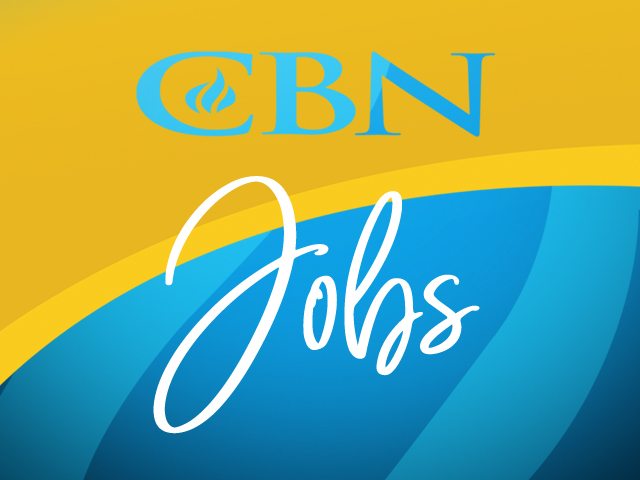 Enterprise Services – Virginia Beach, VA
The Christian Broadcasting Network (CBN) is seeking a Senior Network Engineer to join its Information Technology team. The successful candidate will provide advanced-level design, implementation, and operations of CBN's LAN/WAN/Internet networking infrastructure. This position plays a significant role in establishing the technology strategy and roadmap for communications platforms in the Cisco/Arista/VMWare Data Center and Cloud environments.
This professional will work with various leading technologies and ministry business units to achieve reliable delivery of content and streaming media over CBN's LAN/WAN/SDWAN and Internet/Extranet infrastructure. The Network Engineer will enforce policies and procedures to ensure consistent and reliable system uptime, and any regulatory compliance that supports IT Service Delivery. This individual must be able to effectively interact and communicate with the business leadership to ensure the technology solution aligns to the business goals. This position requires excellent customer service, and the ability to become a technology leader for various business functions and technology groups.
If you are an innovative Network Engineer and desire to expand your experience and have a vision for the future design of networking possibilities, we are interested in you!
The successful candidate will have the following qualifications:
S. IS or related degree, or 10-12 years of design experience preferred
CCIE or equivalent experience and skill
Expert knowledge of networking protocols including VoIP
Experience with ITSP/ISP technologies and operations including ordering and testing circuits
Demonstrated expert level troubleshooting and analytical skills
Demonstrated expertise and practical experience with routers, switches, and other network equipment
Experienced with network management software and packet analysis tools
Experience with working in Data Centers, Co-location or with Cloud Hosting Providers
Experience with Enterprise-class Contact Centers a plus
Demonstrated knowledge of current and developing technologies and ability to analyze technology for use in current environment
Excellent oral and written communication skills with ability to interact effectively will all levels within the organization
Ability to lead and manage complex technical projects from start to completion
Strong leadership abilities with excellent organizational and time management skills
Must be available to respond after normal business hours to affect incident resolution
ITIL Foundations v3, CCDA or CCNA, required
VCP, CCNP or Advancement toward CCIE desired