Wonder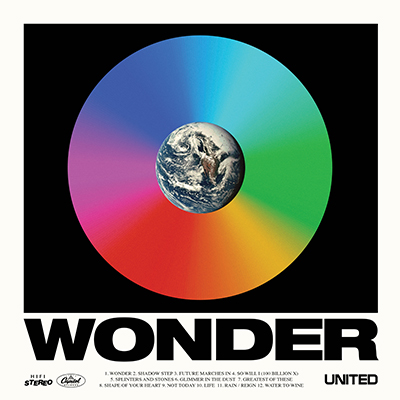 There's a certain humility and attitude of reverence that has long been giving birth to the undeniable excellence of Hillsong UNITED's music, and this has never been more evident than it is in the band's brand new album Wonder.
Filled with pulsing tempo, bright tones and colorful melodies, Wonder is a departure sonically from the band's contemplative 2015 release, Empires. Following a theme of awe and,wonder, the new album finds Hillsong UNITED more amazed by the awesomeness of grace than by their storied career and on-going list of accolades.
The RIAA multi-platinum artists have been named Billboard's Christian Artist of the Year (2015 & 2016), received the American Music Award for Favorite Artist: Contemporary Inspirational (2016), and is the most followed Christian artist across all social media platforms with a collective total audience of over 9.1M. Teeming with the lyrical imagery and vocal prowess that fans have come to expect from UNITED, Wonder is sure to be an instant classic.
Featuring songs "Future Marches In," "So Will I" and the energetic title track "Wonder" fans are sure to be listening to this album for years to come.
Release Date: 06/09/2017