Always Burning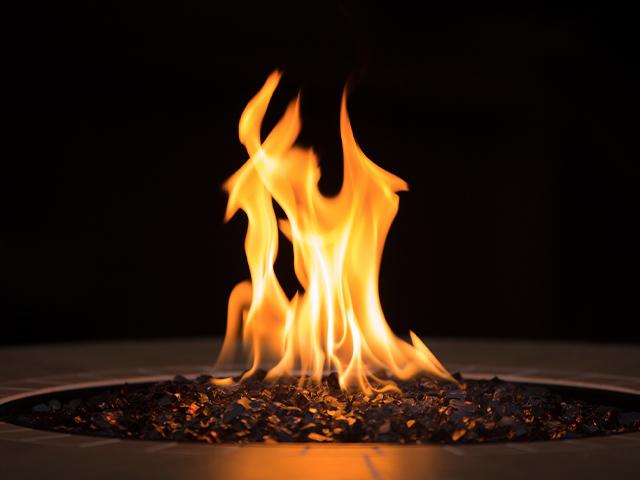 Related Topics
"What ignites your passion for the Lord?" my wife asked. I didn't assume she meant I was more zealous than the average Christian. After all, I've been called a "flatliner." Instead, her question was an invitation to brainstorm ways to stoke the flames of faith.
A day later, convinced I had an epiphany, I said, "I have God's Spirit living inside me all the time."
Here's what Jesus told His disciples about that Spirit:
"And I will ask the Father, and he will give you another advocate to help you and be with you forever—the Spirit of truth. The world cannot accept him, because it neither sees him nor knows him. But you know him, for he lives with you and will be in you" (John 14:16-17 NIV).
Furthermore, Scripture likens the Spirit to a fire:
"John answered them all, 'I baptize you with water. But one who is more powerful than I will come, the straps of whose sandals I am not worthy to untie. He will baptize you with the Holy Spirit and fire'" (Luke 3:16 NIV).
I don't need to reignite myself spiritually because my flame already burns.
Or does it?
I Thessalonians 5:19 (NIV) warns us not to "quench the Spirit." In this context, quench means to extinguish. Our disobedience of God can impair the work of His Spirit in our lives. Nonetheless, the indwelling Spirit will always be there to help us as we submit to Him.
When I was a kid, my family used a gas clothes dryer. It came with a pilot light, a perpetual flame that ignited the appliance on demand. That power source was ready 24/7, at the push of a button.
In our home in northern Maine, we added a laundry room by converting a portion of "the shed." We ran heat and plumbing into the new room. But with no foundation, it remained cool and drafty.
In the dead of winter, when the outside temperature routinely dropped below zero degrees Fahrenheit and the wind howled over snowdrifts and ice, a draft sometimes extinguished that pilot light. When it did, I got down on my hands and knees, removed the bottom panel, and inserted a lit match to reignite the light. A tiny but steady flow of propane produced a gentle flame to sustain power. It was undetectable until the dryer was turned on. Even then, we couldn't see it. We only knew it was there. When I pushed the start button, the dryer's drum spun again.
Unlike a pilot light, our faith won't be extinguished by life's bitter winds. Our flame burns no matter what. It's always there to stoke the passion within us whether we engage it or not.
But my wife is on to something. Our flame ignites more passion when we are sensitive to the Spirit's leading and engaged with others. Living a life of obedience, exercising our prayer muscles, and staying connected to God's Word will brighten our flame for those around us to see. It may even catch fire in them.
Copyright © 2020 Tim Bishop, used with permission.
Can We Pray For You?