Crossroads of Character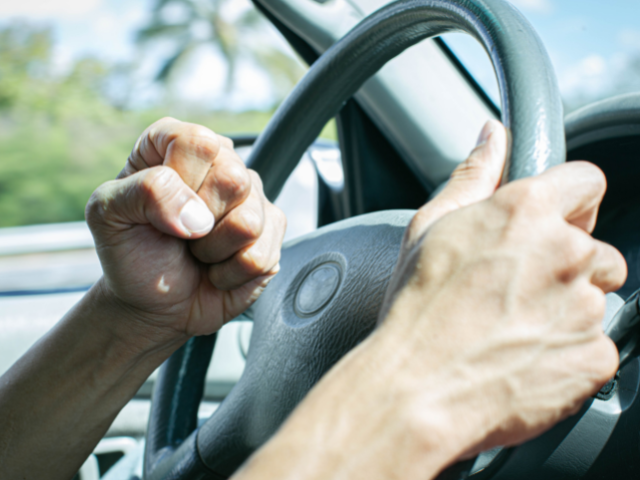 Related Topics
Have you ever wanted the Lord to punish someone because they mistreated you? Or perhaps experienced road rage? Maybe you argued with the other driver like they could hear you from the confines of your car? Or perhaps you "retaliated" by making hand symbols they could "read" in any language? The struggles of humankind are real.
Do not worry! My road rage days ended one morning years ago when my tween daughter said to me, "Mom, two wrongs don't make a right." Ouch! I was deeply convicted for my tongue-lashing and worked diligently to not speak against anyone on the road again. This new way of driving required a lot of intentionality. And I had to replace the habit with something else. You guessed it; I began to pray for them instead.
The prophet Jeremiah had much to say about those who gave him a hard time. Consider his response in the following verse:
Yet You, O Lord, know all their deadly designs against me; do not forgive their iniquity or blot out their sin from Your sight. But may they be overthrown before You; deal with them in the time of Your anger! (Jeremiah 18:23 NASB)
Jeremiah's outburst sounded like road rage. He was confronted by angry men who meant him great harm and responded like David did in many of the Psalms. This was not his finest moment. We have all been in that place of desperation at some point or another. There is a crossroads, and we must decide which path to take. The Bible has a lot to say about anger but much more about love. May we always remember that God is love!
For me, the whole road rage path became easy to turn away from because I wanted to demonstrate good character before God and my children. The Holy Spirit really does convict us of sin and helps us overcome it. He helped me to bridle my tongue and refocus on compassion for others. After all, Jeremiah 18 was all about the Lord's desire to bless, not curse. I love that we "get to" choose the outcome. May we always choose life and blessings.              
Let's pray. Father, our desire is to please You in all that we say and do. Help us to guard our hearts so that our manner of speech honors You and others. Allow us to see others with Your heart of compassion. Deliver us from every evil way. Help us to bridle our tongues so that they only speak to give You glory. In Jesus' name we pray. Amen!
~
Scripture is quoted from the New American Standard Bible®, Copyright © 1960, 1971, 1977, 1995 by The Lockman Foundation. All rights reserved.
Can We Pray For You?