God's Plans Are Bigger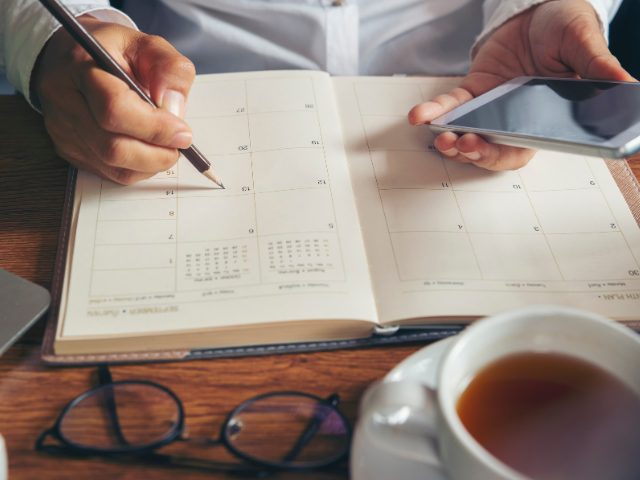 Related Topics
The explosion was heard five blocks from the building. It was like a football hitting a window, but without breaking it. People ran, frightened, in search of the source of that noise. There was no explanation until the sirens of the fire brigade and ambulances gave an unequivocal signal of its origin. The gas buildup had caused an explosion at a nearby apartment building.
I often pass by this place when I go for a run. It remains in ruins and surrounded by yellow tape that prevents passersby from getting too close. Two years earlier, I made every effort to rent there, but it was useless. Just when I thought I had cleared one obstacle, another stood between my desire and that apartment. In the end, I gave up, grumbling and complaining.
That building is now a reminder of how easily we can lose sight of God's plan at work in our lives—in this case, by stopping me from renting an apartment there that would bring destruction. I wanted to rent in that building, but God saw ahead and said no. God works everything for good somehow, and many Christians have restoration stories after much tragedy, but this deliverance is what He brought for His reasons at that point in my life. Sometimes we get distracted and don't focus on His plans for our lives. Fortunately, the Word gives us plenty of warnings and directions as we are about to read.
In 2 Chronicles 25, we read about Amaziah, king of Judah, who had gathered a vast army and even hired a hundred thousand fighting men from Israel for a hundred talents of silver. He had just closed his wallet when he received this message as told in verse 7: But a man of God came to him and said, "Your Majesty, these troops from Israel must not march with you, for the LORD is not with Israel" (NIV).
Like any sensible person, the king thought about the money he was going to lose as we read in verse 9: Amaziah asked the man of God, "But what about the hundred talents I paid for these Israelite troops?" The man of God replied, "The LORD can give you much more than that."
What we learn from this story is that when we make sure we are aligned with God's plan, what seems like a loss will turn into gain. We dream as someone who is not in control. But God dreams as Someone for whom nothing is impossible. The difference is in our trust in Him.
It is also possible to trust God, let Him act, see His hand clearly at work, and then make the mistake of believing that what we achieve is based on our own ability, skill or intelligence—when, in reality, it is the work of His grace and mercy. 
This is what happened to Uzziah, the son of king Amaziah. He won multiple battles but lost the most important of all: the battle for his heart. Instead of showing gratitude to God, who granted him victories, Uzziah believed the lie that it had been by his own hand. He was filled with pride to the point of burning incense in the sanctuary, something that was forbidden to him and which brought severe consequences.  
Uzziah, who had a censer in his hand ready to burn incense, became angry. While he was raging at the priests in their presence before the incense altar in the LORD's temple, leprosy broke out on his forehead. (2 Chronicles, 26:19) 
Now, in contrast, in chapter 27, we read about Jotham, son of Uzziah, who seemed to have had a different attitude than his father and grandfather. The Word tells us that he did not enter the sanctuary as his father had done, which indicates that he learned from the mistakes of his ancestors, and we see how God rewarded him. Jotham grew powerful because he walked steadfastly before the LORD his God (2 Chronicles 27:6). Jotham's story reminds us that with God, we can correct our course and do the right thing, regardless of the pressures, wherever they come from.
Staying focused on God's plan and doing what He directs with all our hearts has become a motto in the CBN office in Mexico. We have countless stories to tell about God's faithfulness—but on second thought, I don't know a single person who's committed his life to Jesus who doesn't have a story to tell. What is yours? In my case, I have many including this one I just shared about how God protected me from an explosion.
~
Scripture is quoted from the Holy Bible, New International Version®, NIV® Copyright © 1973, 1978, 1984, 2011 by Biblica, Inc.® Used by permission. All rights reserved worldwide.
Can We Pray For You?