Grafted in by Faith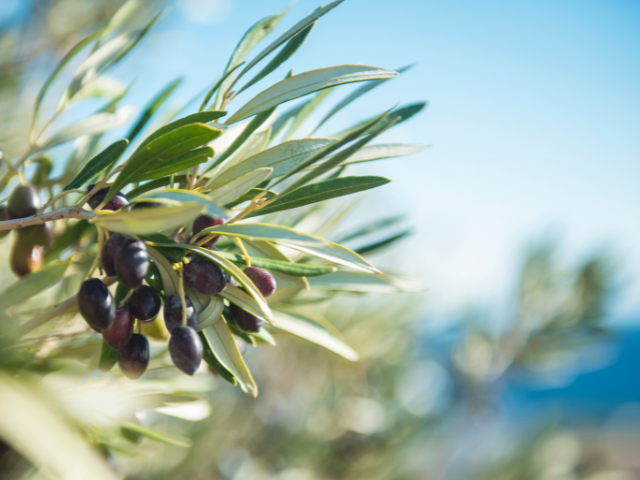 Related Topics
A few years ago, I traveled to Israel on a life-changing tour of the Holy Land. Before the trip, I asked the Holy Spirit to transform me and help me know Him better through my experience. He didn't disappoint in answering my prayer!
Of all the things I learned, the history and splendor of olive trees and the process of pressing olives struck me the most. These trees are beautifully intricate and delicate yet vastly sturdy. In Israel, the olives are pressed three times. The oil produced from the first press is used for ceremonial purposes; the second for foods, ointments, and perfumes; and the third is for soaps and lamp oil.
Under pressure, olives make a fragrant, functional, and versatile product. They are not spoiled, destroyed, or useless; they become something new. I wondered if I was producing the same type of product under pressure. Do I crack and become the worst version of myself, or in faith, do I look to God and rely on Him to produce good fruit in me? It was a thought I couldn't shake, and I continued to pray about it throughout my trip.
In the Garden of Gethsemane, at the foot of an olive tree, my pastor shared a teaching from Romans 11 that resonated with me deeply, as I felt God continually bringing up the subject of olive trees. Verse 17 reads:
But some of these branches from Abraham's tree—some of the people of Israel—have been broken off. And you Gentiles, who were branches from a wild olive tree, have been grafted in. So now you also receive the blessing God has promised Abraham and his children, sharing in the rich nourishment from the root of God's special olive tree. (NLT)
As Gentile believers, we have been grafted into God's family by our faith in Jesus Christ as our Lord and Savior. We have the great honor of receiving the rich nourishment from the root of God's special olive tree. With the grafting in of all people, God's church is launched—as salvation through Jesus is available to not just the Jew but the Greek (everyone), too, as our faith sets us apart through God's great grace, allowing us into His family.
As God's children, are we soaking in the "rich nourishment" of God's Word? Are we closely following His commands for our lives? Are we in sync with His Holy Spirit in every aspect of our lives? Do we live by faith, confident in our inheritance through Jesus Christ—or do we show a lack of faith in Him regarding our responses to the pressures of everyday life?
Like the olives of these trees, are we yielding useful returns as a result of our rich nourishment of God's Word—or are we generating something that does not reflect our faith in Christ? We have a relationship with God through His great love and mercy; let's ask the Holy Spirit to nourish us daily in this truth and help us live a life that glorifies and honors Him!
Father, thank You for grafting me into Your beautiful family. Thank You for making a way for me to spend eternity with You through Jesus. Please help me rely on You in all areas of my life to bring glory and honor to You in my actions, words, and thoughts. Nourish me with Your Word and help Your Word cultivate great faith within my heart. In times of happiness, let me rely on You. When I struggle, let me depend on You. Build up my faith in You in all areas of my life. In Jesus' name. Amen.
~
Scripture quotations are taken from the Holy Bible, New Living Translation, copyright © 1996, 2004, 2007 by Tyndale House Foundation. Used by permission of Tyndale House Publishers, Inc., Carol Stream, Illinois 60188. All rights reserved.
Can We Pray For You?