Honoring Our Veterans with Prayer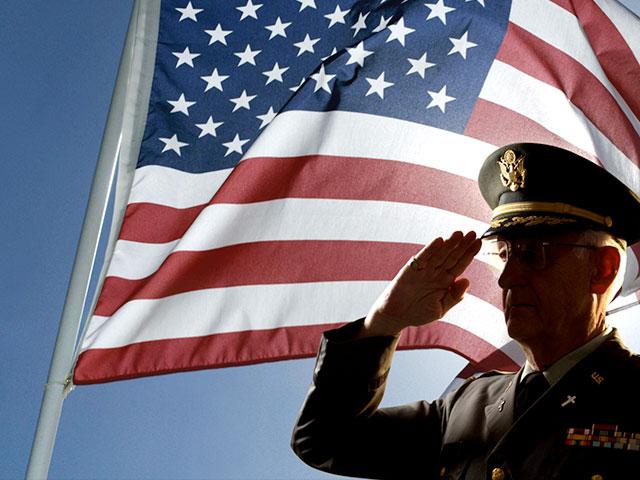 Related Topics
Two decades after World War I, which officially ended November 11, 1918, the U.S. passed legislation to have a legal holiday every November 11th, honoring veterans who served in that war. As time marched on and more wars were fought, Veterans Day became a national holiday honoring American veterans of all wars.
Before personally knowing someone who fought in a war, I didn't give much thought to Veterans Day, other than the commercial aspect of a few good sales. I regret my previously flippant recognition of this important day.
Before Bill went to fight in Iraq, he was an electrician with the same company for 25 years. His children were mostly out of the nest and he and his wife were looking forward to their retirement years. However, after the 9-11 terrorist attacks, Bill joined the Virginia Army National Guard. It seemed unlikely he'd be called to serve overseas since the reserves had not been called up for war since World War II. His family was shocked when he left for the war in Iraq and was gone for 18 months.
When Bill returned in 2005, his family welcomed home a courageous and radically changed man who had lived through horrible events. His time away was spent in chaos.
He told of entering a city where a beheaded man was leaned up against a post — the hand-written sign on his chest translated, "This is what will happen to anyone who speaks to the Americans." He recounted how deeply the enemy hates and wants to destroy all Americans. He carried the bodies of young men in his unit whose lives were cut short by the dining hall suicide bomber in Mosul. The horror stories could fill a book.
His heart was broken for those in his unit who suffered and died; most of them young enough to be his son. He cried for their parents; knowing how devastating it would be to lose a child. Bill was awarded the Purple Heart for his war injuries during battle. He still struggles with the memories of all the evil, death, and danger. He has severe post-traumatic stress disorder (PTSD) along with physical pain from his injuries. He's totally disabled.
Bill's one of thousands of veterans who are celebrated on this day. They fought so we could be safe from our enemies. They demonstrated the greatest love for us. A national holiday is hardly enough to show them our gratitude and respect. We can't undo anything they've been through, but we can do what the Bible tells us to do – love them and pray for them.
There is no greater love than to lay down one's life for one's friends. You are my friends if you do what I command. This is my command: Love each other. (John 15:13-14, 17 NLT)
Lord Jesus, you are not a stranger to war and know the stress our veterans have felt. Please comfort and strengthen them with your Holy Spirit. Meet each of them right where they are today and speak to their souls. You've brought them through many trials. Help them see your mighty hand at work in their lives and know how much you love them. Heal their hearts as well as their bodies. Help us to show our sincere thanks to them and help us all never to forget the sacrifices that they've made. Help us to love them just as you have loved us.
Can We Pray For You?