Love Out of Faith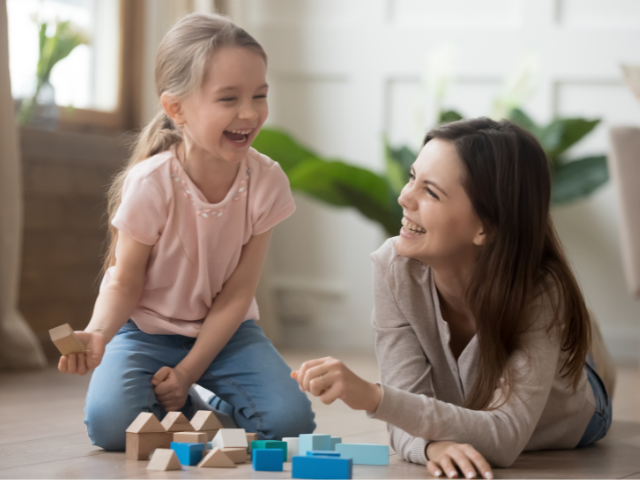 Related Topics
The Covid-19 pandemic caused widespread devastation — from physical and mental health, to the economy and beyond. A heart-breaking number of lives were lost, jobs taken away, many struggled to feed their families, and the loving touch of those we hold dear was restricted - and became something the world feared.
For the past two years, Covid got me thinking about a very well-known passage in the Bible that I've read over and over again my whole life. However, sometimes it takes an event such as this to truly shake my spirit and realize the importance of what is written down right in front of me.
"Everyone then who hears these words of mine and does them will be like a wise man who built his house on the rock. And the rain fell, and the floods came, and the winds blew and beat on that house, but it did not fall, because it had been founded on the rock. And everyone who hears these words of mine and does not do them will be like a foolish man who built his house on the sand. And the rain fell, and the floods came, and the winds blew and beat against that house, and it fell, and great was the fall of it" (Matthew 7:24-27 ESV).
This passage has found a very real and new meaning in my life. I think you'd agree with me that Covid-19 was very much an unexpected event. Many of us did not expect a global pandemic to shake the very foundations our lives are built on, yet here we are - over two years later.
This passage has taught me to make sure that every part of my being is grounded and built on a firm foundation. A foundation that can withstand any storm, any pandemic, any sickness, any job loss, any isolation, any grief and most importantly - at ANY time. We need our core to be built on faith in Jesus every second of the day. Faith that 'He's got us', faith that He will provide for us, faith that His love is all we will ever need. When our minds go to a place of darkness and we don't know if we can make it through, we need to go straight back to Jesus. My prayer for the nations is that faith arises in all of us, more than ever before.
Something else that this pandemic is teaching me is the importance of love. More than ever, people need love. A love that lasts and a love that has faith in them. We have the power to love at any time, but the most powerful love comes from a place of faith. When our faith is on track, the love that comes from that place will burst with freedom, color, light, laughter, joy and the Spirit of Jesus. That love is more than enough to conquer any trial, set free any captive of fear, loneliness, depression or sickness.
Loving out of faith is something that I want to make a priority for this year. I want to keep fuelling the fire of my faith so that I can love others deeper. I want to be able to love others in a way that shows them my faith in Jesus is real. We have something so solid to cling to in a time when everything else seems to be so unreliable – let's share that with others.
May your future be one of loving out of faith. God bless you!
~
Scripture is quoted from the ESV® Bible (The Holy Bible, English Standard Version®). ESV® Text Edition: 2016. Copyright © 2001 by Crossway, a publishing ministry of Good News Publishers. The ESV® text has been reproduced in cooperation with and by permission of Good News Publishers. Unauthorized reproduction of this publication is prohibited. All rights reserved.
Can We Pray For You?