Road Trip Necessities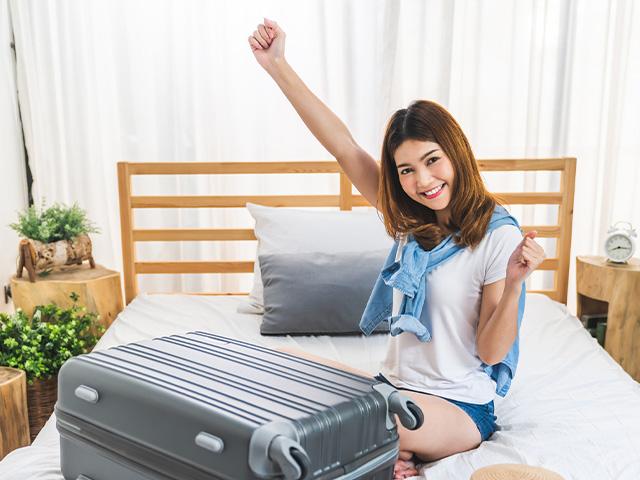 Related Topics
When my fourteen-year-old daughter was getting ready for youth camp, I gave her three rolls of travel toilet paper and said, "Put these in your purse." 
"Mom! You can't be serious," she exclaimed, her eyes rolling for effect.
I was very serious. I knew road trip bathrooms were not always the best. "You never know what kind of bathrooms you'll encounter. They might not have toilet paper, and even if they do, by the time every girl uses the bathroom, the toilet paper may be gone."
She reluctantly stuffed the travel rolls into her bag. When the bus stopped at the first gas station, my daughter managed to be one of the first in line, where she quickly discovered there was no toilet paper. I can imagine the look on her face as she dug into her purse and pulled out the rolls I insisted she take. As she exited the stall, she handed the toilet paper to a waiting youth worker and muttered, "I hate it when my mother is right."
That toilet paper made its rounds to every girl before the first stop was over. My daughter was able to laugh about it once she got home, but I still said, "See! You should always listen to your mother!"
You may be laughing, too, and thinking about a similar situation you have been in, either as the parent or the child. We usually agree that children should obey their parents, not because parents want to be dictators, but because even in something as simple as an unknown bathroom stop, parents want the best for their children. What about our Heavenly Father?  Do we believe He wants the best for us, even in the simple things in life? I have cried out to God during moments of crisis, when loved ones were ill, when financial hardships came, or when people closest to me betrayed me. These are the obvious moments when we call upon God. But God doesn't just want to hear from us during a crisis.
One of the most amazing attributes of our Heavenly Father is that He wants a personal relationship with us every single day. We are right to see an all-powerful God, omnipotent and mighty, but sometimes in that omnipotence, we limit God and think He isn't concerned about the mundane parts of life, those road trip, toilet paper moments. Consider 1 John 3:1 ESV:
"See what kind of love the Father has given to us, that we should be called children of God; and so we are."
I love that last part, "and so we are." I want to add exclamation points to that! Those who love God and accept Christ are children of God. When God becomes your Heavenly Father, you have the best parent who wants a daily relationship with you and cares about every part of your life.
If you then, who are evil, know how to give good gifts to your children, how much more will your Father who is in heaven give good things to those who ask him! Matthew 7:11 ESV    
Earthly parents do their very best, yet still make many mistakes. Your Heavenly Father is the perfect parent. The world might tell you God doesn't love you because life here isn't perfect. Yet God sent His only son to die on a cross for you. God prepared a mansion in heaven for you. God wants a personal relationship with you. I would say God loves you very much! Talk to your Heavenly Father today. Don't wait for the crisis. He wants to hear from you, His child!
Copyright © 2017 Cheryl Johnson. Used by permission.
Can We Pray For You?