The Power of Forgiveness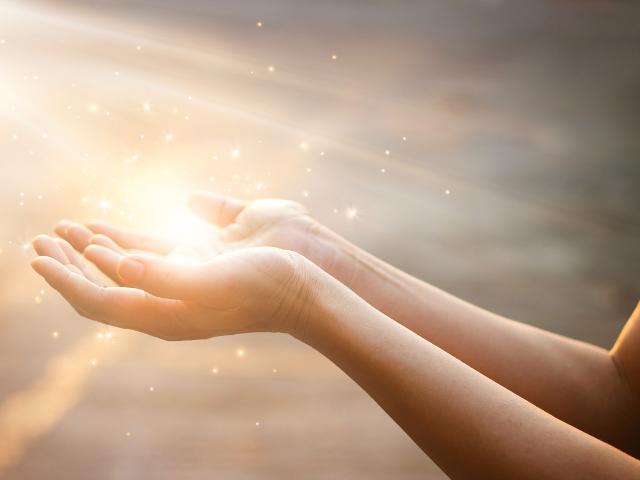 Related Topics
Who among us has never been hurt in life? Sadly, we've all been hurt in some way.
When I was a young girl, a close friend of our family sexually abused me. I was only 7 or 8 years old. I never spoke a word of this to anyone, but I never forgot what he did to me either. When I turned 17, every time he saw me on the street, he would offer me a ride home. I never accepted the ride and glared at him each time. I could not stand the sight of him; it made me feel ashamed, ugly, dirty—all I could think was, what did I ever do to deserve this?
Eventually, I went to college, moved from Puerto Rico, and began work in Florida. I put that chapter of my life away, tucked so deep within my brain that I almost forgot about it.
Many years later, I joined a Bible study group with some ladies from church. During our third meeting, as we were worshiping, I felt a hand grab mine and pull me to the center of the room. It was the group leader. She embraced me and whispered in my ear, "that man that hurt you when you were a child… forgive him!" No one knew what happened to me. I had never spoken about it!
As I cried, I realized that I had stuffed the pain and it was still there. I held anger toward this man and resented what happened to me. I tried to forgive him in that moment, saying, "I forgive..." but it was just words. I couldn't even remember his name. For an entire week, I kept saying, "I forgive…" until I remembered his name. Through God's power, my resentment began to fade.
The man in my story got very ill, lost his mind, and was bedridden for a long time. One afternoon as I entered my home, I got a call from my mom. "Mr. ___" died, she said.
I was speechless. All I could say was, "Oh wow." As soon as I hung up the phone, I felt something pop out of my body. I believe it was the rest of my unforgiveness. Since then, I no longer feel ashamed. I literally feel free and have profound joy and peace in my life.
Anger, resentment, and bitterness can haunt our hearts for a long time, especially when the cause of the initial hurt is in the distant past. Even if we don't know it's there, God does. And I am living proof that He can help a person see that it's there. We can trust He knows when we reach a time in our lives to have it exposed and help us forgive.
Jesus teaches us to forgive:
But when you are praying, first forgive anyone you are holding a grudge against, so that your Father in heaven will forgive your sins, too. (Mark 11:25 NLT)
Forgiveness sets us free so we can be forgiven, move on, and live a good abundant life—which might include restoring the broken relationship, if the abuser repents and the abused desires reconciliation. If God forgives me, who am I not to forgive those who have wronged me?
The devil would like us to do the opposite. He is a liar. Don't let him steal your peace and your joy.
When you forgive this man, I forgive him, too. And when I forgive whatever needs to be forgiven, I do so with Christ's authority for your benefit, so that Satan will not outsmart us. For we are familiar with his evil schemes. (2 Corinthians 2:10-11)
Is there anyone that you need to forgive? Don't wait; forgive them as God enables you, let go, and let God work on your behalf.
~
Scripture is quoted from the Holy Bible, New Living Translation, copyright © 1996, 2004, 2015 by Tyndale House Foundation. Used by permission of Tyndale House Publishers, Inc., Carol Stream, Illinois 60188. All rights reserved.
Can We Pray For You?