The Way of Love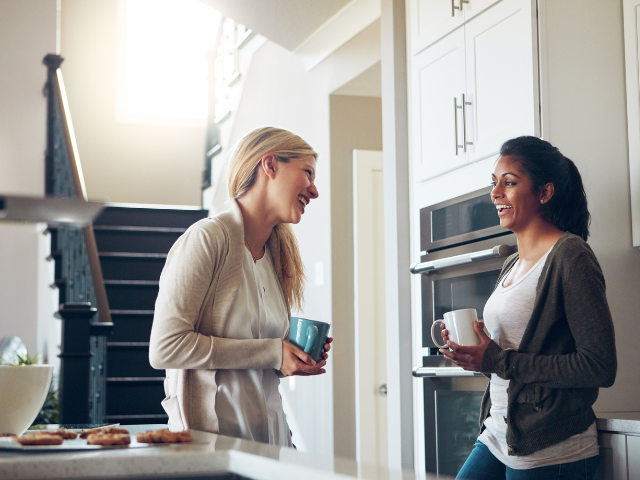 Related Topics
My husband and I were sitting at the kitchen table having a difficult discussion with a close family member. She has very different opinions than the biblical views on abortion, marriage, and transgender issues. Perhaps you've had tough talks like this with loved ones. It can be really challenging to show love to people who disagree. We know some churchgoers who try so hard to accommodate those with opposing viewpoints that they simply say, "You're right and the Bible is wrong."
Perhaps they are thinking of how Jesus told His followers:
"Love each other. Just as I have loved you, you should love each other." (John 13:34-35 NLT)
As believers in Jesus, my husband and I are eager to show love to everyone so that they may draw closer to the Lord. This means showing His love to those who disagree with us and even to those who may hate us. Even so, showing God's love mean does not mean approving and affirming views and behavior that contradict His Word.
True love points people to the cross, where Jesus died for the sins of everyone. For we all desperately need a Savior, whether we struggle with same-sex attraction, pornography, addictions, bouts of anger, telling "little" lies, or gossiping. It's all sin, and—praise God!—it's all covered by the blood that Jesus shed for us. As 2 Corinthians 5:21 assures us,
For God made Christ, who never sinned, to be the offering for our sin, so that we could be made right with God through Christ.
Sometimes I feel like it's walking on a tightrope, holding onto biblical values while showing love to a person who is far from God. If you're like me, you don't want to jeopardize relationships that are near and dear to us.
Loving God and following Him can be costly, as Moses discovered when God called him out of his comfort zone and appointed him to the seemingly impossible task of leading the Israelites out of slavery in Egypt. And John the Baptist paid the ultimate price by giving up his life to obey God, calling people to repent and prepare the way of the Lord (see Luke 3:4).
Yet as we go through these difficult circumstances, we have the words of our Lord Jesus Christ in Luke 12:11-12 to encourage us:
"Don't worry about how to defend yourself or what to say, for the Holy Spirit will teach you at that time what needs to be said."
And as we depend on the Holy Spirit to give us wisdom, let's also remember the admonition to speak the truth in love (Ephesians 4:15). How can we do this? By the mighty power of God that resides within us. For as 1 John 4:16 tells us, God is love, and all who live in love live in God, and God lives in them.
Dear Lord God, please fill us daily with the power of Your Holy Spirit that we may have wisdom and discernment to know what to say to people who do not yet understand the eternal truth of Your Word. Fill us with Your unconditional love for them, that they may come to know You. We pray in the name of our wonderful Savior, Jesus Christ. Amen.
~
Scripture is quoted from the Holy Bible, New Living Translation, copyright © 1996, 2004, 2015 by Tyndale House Foundation. Used by permission of Tyndale House Publishers, Inc., Carol Stream, Illinois 60188. All rights reserved.
Can We Pray For You?