What Are You Called?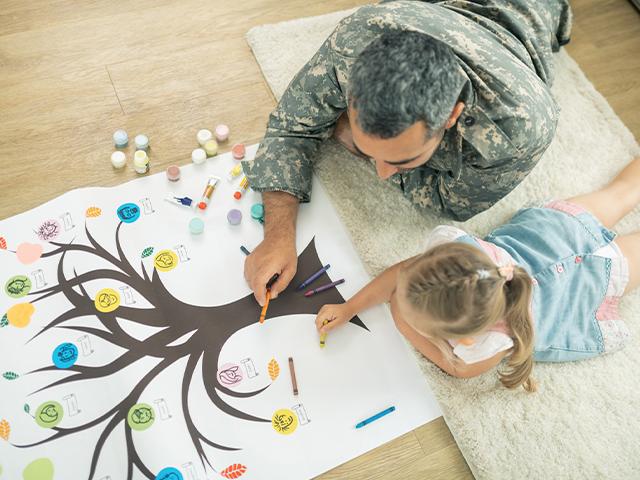 Related Topics
Do you like the name your parents gave you? "Beebe" was my aunt's name before it was mine, but Grandmother Barbara was always evasive about its origin. Maybe it was her childhood nickname, or maybe it was her way of naming her daughter for both parents—Barbara and Bryan. The name is difficult to spell and most people are reluctant to pronounce it, but the name is still a good one.
In Isaiah 4, God was dealing with His proud and unfaithful children. He told them that He would judge them, but afterwards, those who remained would be called by a special name—a good one.
And it shall come to pass that he who is left in Zion and remains in Jerusalem will be called holy—everyone who is recorded among the living in Jerusalem. (Isaiah 4:3 NKJV)
Why would they be called "holy"? I did some investigating. I listed 18 Bible verses that use "holy" or "holiness," and read what my commentaries said about each verse. I peeked into others' understanding. It was a rich experience.
My basic understanding of holiness was right—set apart from sin and set apart to God, or dedicated to Him.1 My favorite definition was clean.2 True holiness has roots that reach down deeper than what we say and do. It reaches into our hearts—the treasure house of who we are, how we're wired, and what we value. Holiness warms, enriches, and enlivens the heart with Godliness. It prompts us to think differently, to see more clearly, and to be stirred to greater measures of concern, helpfulness, and lovingkindness. Legalism brings our actions in line with a standard of conduct, but holiness is a transformation of the heart.
What causes that transformation? Taking in the word of God, adjusting ourselves to what it says, and cooperating with God as He uses it to weed and cultivate our minds and hearts.
God wants us to grow in holiness. He said,
"Be holy, for I am holy" (1 Peter 1:16 NKJV).
God's holiness is comprised of His infinite perfections3 and moral excellence.4 For instance, He is perfect in love, perfect in faithfulness, and perfect in righteousness. He is morally excellent in His character and ways. God is holy and He commands us to be holy—separated from all moral uncleanness and conformed to all moral excellence—"clean."
The Holy Spirit helps with that process. He is a master Craftsman whose business, ministry, and delight is crafting, fashioning, and sustaining (when we cooperate with Him) holiness within God's children. He envisions the end product well because it's His own nature. Holiness is the fruit of the Spirit's cultivation of our souls—our inner reality. It has distinct "faces" or attributes that are named in Galatians 5:22-23 (NKJV): love, joy, peace, longsuffering, kindness, goodness, faithfulness, gentleness, self-control. But these faces of holiness, these inner qualities, are also facets of an integrated whole, a likeness to the One who cultivates our souls with truth and love. As we grow in holiness, we are being conformed to the likeness of our God.
How can we make a welcome difference in the world around us? By being holy, clean, which has two parts. The negative—separated from sin—and the positive—conformed to all moral excellence or goodness. Freedom from sin is not a vacuum. A life free from the rule of sin must also be filled with goodness. Holiness lives in a heart, will, and character that are morally excellent in God's likeness. So as we stay within His embrace and under His tutelage, holiness will grow.
___________________
Adapted from Beebe Kauffman, Isaiah: Setting Things Right (Buford, Georgia: Lighthouse Bible Studies, LLC, 2013), 112-113.
1. Robert Jamieson, Andrew Robert Fausset, and David Brown, Jamieson-Fausset-Brown Bible Commentary, quoted in Phil Lindner, Power Bible CD,  CD-ROM (Bronson, Mich.: Online Publishing, Inc., 2007), Ezekiel 22:26.
2. Adam Clarke, Adam Clarke's Commentary, quoted in Phil Lindner, Power Bible CD,  CD-ROM (Bronson, Mich.: Online Publishing, Inc., 2007), 1 Thessalonians 4:7.
3. British Family Bible, quoted in Phil Lindner, Power Bible CD, CD-ROM (Bronson, Mich.: Online Publishing, Inc., 2007), Leviticus 11:45.
4. Ibid., 1 Peter 1:15.
Can We Pray For You?