Your Prayers Matter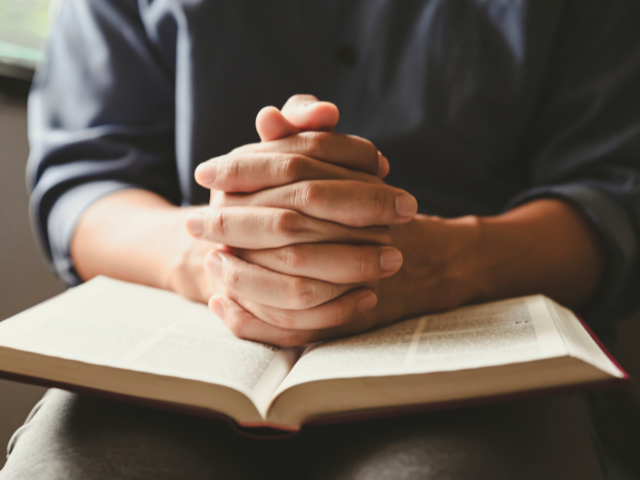 Related Topics
How comforted and strengthened do we feel when a friend compassionately prays with us? Here at CBN, boy do we ever love to pray! Our entire CBN family wholeheartedly embraces the joy and awesome privilege of praying for others. In my role, there is nothing more humbling, yet spiritually gratifying, than connecting with a person on the other end of the line, many times with desperation in their voice, eagerly desiring a compassionate friend who will simply listen and pray with them.
Daily, our teams have the opportunity to pray with thousands of people from around the world who have experienced loss, fear, grief, pain, depression, lack of provision, relationship dilemmas, and most every other realistic stressor known to humanity.
The Bible says, "Rejoice always, pray continually, give thanks in all circumstances; for this is God's will for you in Christ Jesus" (1 Thessalonians 5:16-18 NIV).
Our Heavenly Father wants to hear from us. He wants to hear from us corporately and individually. I love having opportunities to pray with friends. Begin by just saying thank you, then offering each other's needs to God. Praying for one another is one of the greatest selfless acts we can do. I find many times that praying with someone also creates a special connection with them.
"Therefore encourage one another and build each other up, just as in fact you are doing." (1 Thessalonians 5:11)
There are also times when praying alone is extremely rewarding—because we can develop a greater personal trust in God, seek wisdom, thank Him, and genuinely pour out our hearts. Also, we can just be still and think about His promises. Praying alone creates a unique and personal environment to surrender everything to God as we authentically offer our deepest heart's cry to Him.
We pray for various reasons, and 1 Timothy 2:1 reads:
"I urge, then, first of all, that petitions, prayers, intercession and thanksgiving be made for all people."
Reading the Bible and praying is just as essential for the believer as oxygen is for breathing. God commands us to pray in many ways, for many different situations (Matthew 6:6-13, Psalm 122:6, 1 John 5:16, James 5:14-15, Colossians 4:3, 1 Timothy 2:1-4, 2 Thessalonians 3:1-2). For the Jesus follower, communing with God is a way of life. However, daily prayer sometimes seems impossible for many of us with such hectic schedules and numerous responsibilities.
Here are some simple, practical ways to cultivate a consistent, ever-deepening relationship with God, starting with an example that our Savior left for us.
"Very early in the morning, while it was still dark, Jesus got up, left the house and went off to a solitary place, where he prayed." (Mark 1:35)
Thank God when you wake up.
Pray in your quiet place.
Pray when you are commuting.
Praise God throughout the day.
Pray when you walk.
Thank Him before you go to sleep.
My prayer for you today is that you would take some time to simply be still and know that He is God. Then, eventually, you'll be in a position to hear from Him and give thanks.
"And pray in the Spirit on all occasions with all kinds of prayers and requests. With this in mind, be alert and always keep on praying for all the Lord's people. Pray also for me, that whenever I speak, words may be given me so that I will fearlessly make known the mystery of the gospel, for which I am an ambassador in chains. Pray that I may declare it fearlessly, as I should." (Ephesians 6:18-20)
~
Scripture is quoted from the Holy Bible, New International Version®, NIV® Copyright © 1973, 1978, 1984, 2011 by Biblica, Inc.® Used by permission. All rights reserved worldwide.
Can We Pray For You?