Hot and Holy: Marriage Should Be Both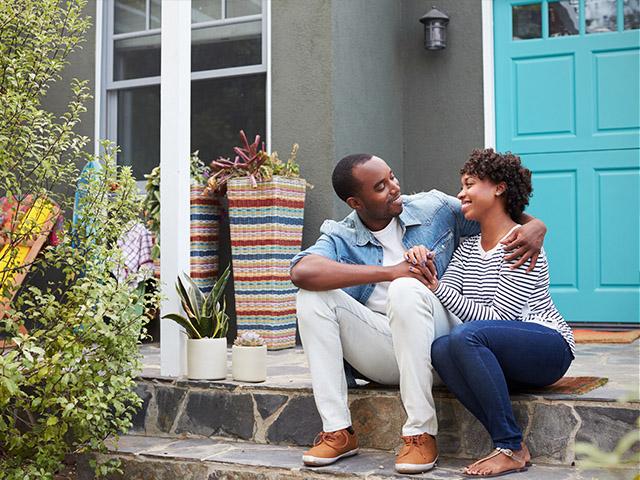 It is an issue that many married couples face, but they most likely won't hear much about it at church, says author Sam Laing. Though God designed sex to create an intimate bond between husbands and wives, couples often struggle to find fulfillment in this area of marriage.
Laing hopes to change that with his book, The Five Senses of Romantic Love: God's Plan for Exciting Sexual Intimacy in Marriage. Using the Song of Solomon as his guide, Laing explores how our five senses can be incorporated into a relationship to produce a satisfying romantic life.
His chapters on each of the five senses – taste, touch, sight, sound, and smell – offer biblically based ways that couples can enhance their relationships. Through his study of the Song of Solomon, Laing emphasizes to couples that God created sex, and it is okay for couples to find pleasure in making love.
The problem, the author reasons, is that the only teaching most people hear in church about sex is that it is unacceptable until marriage. Most people won't hear the values of marital intimacy preached from the pulpit on Sunday mornings. But the Bible has much more to say about sex than people think.
"We have the notion that the Bible only identifies sex as the forbidden fruit, the tool of the devil, and the destroyer of souls," Laing writes. "At best, we may think that the Good Book permits sex for the practical purpose of procreation. The idea that married couples could or should have a passionate, delightful, adventurous, all-five-senses love life together seems, well…a little heretical."
He encourages couples to embrace the pleasures of sex and work to make this area of their marriages more satisfying for each other.
"God, in his love and grace, wants wedded couples – and all humanity for that matter – to know and understand just how great a gift he has given us in marital sexual love, and beyond that to experience that relationship with all five God-given senses," Laing writes.
The book is not only a good read for newlyweds who are just beginning to develop patterns of intimacy with each other, but it is also a great tool for "seasoned" couples who have been married for years. Laing also offers hope for couples that feel their relationships have lost the spark that they once had.
He encourages women that the closeness they long for with their husbands can be regained even if they haven't felt "in the mood" for a very long time.
"Perhaps your sex drive lies dormant, or has atrophied or diminished," Laing writes, "but it can awaken and come alive. Maybe childbearing, illness or age has taken a toll. Perhaps your husband seems disinterested. Don't be discouraged. Believe that God will help you, and your man, to rekindle the embers to a blazing flame."
Laing is careful to point out both the woman's role, as well as her husband's, throughout the Song of Solomon. The book offers helpful advice to both partners as they seek to satisfy each other.
For women who are struggling with a low self-image or who feel that they have lost their sex appeal, Laing explains how the bride in the Song of Solomon is comfortable with her body and with her sexuality.
"Don't fall into the trap of running yourself down or comparing yourself unfavorably to other women," he writes to wives. "Remember that you are made in the image of God, that it was he who formed you in your mother's womb (Psalm 139), and he likes you just the way he made you. … Your looks attracted (your husband) when he first met you, and they can light him up again."
He also points out that when a wife greatly respects her husband, it brings him joy and fulfillment.
"No man can perform sexually if he feels unappreciated and disrespected," Laing writes. "Expressing ridicule, or even being insensitive in what you say about his appearance or lovemaking is de-motivating to him. If you are picking at your husband and finding negative things to say, then you are pouring cold water on the fire of your romantic life."
Laing's advice to husbands focuses on learning ways to appreciate and value their wives.
"For her, sex is about your total relationship," he writes. The only way she can fully respond to you sexually is if she believes and knows in her heart that the two of you have a sacred and secure relationship of love."
Men can show their wives how much they value them by spending time with them.
"Most wives love to be alone with their husbands – especially when they know that you are just as excited about it as they are," Laing writes. "They long to know that their company is all you need to be happy, and that you like nothing better than spending time with them."
Husbands should be diligent to show their wives that they enjoy time with them outside of the bedroom as well.
"Your wife wants to know that she is close to you and valued by you as a person, for who she is, and not just for giving you sexual release and pleasure," Laing tells men.
One way husbands can make their wives feel valued is to build her up with their words, Laing says. Compliment them and let them know that you find them attractive.
"Husband, let your words to your wife be full of praise, admiration and encouragement. Make her radiant with the knowledge that you think she is wonderful, great and amazing."
Most married couples feel frustrated with the intimacy in their marriages at some point, Laing says. But the beauty of the marital relationship is that married couples have their whole lives to grow together in this area.
This book is an excellent resource to help couples rediscover God's beautiful design for sex and begin a journey toward deeper levels of intimacy.
Can We Pray For You?