The Secret to a Healthy Marriage? Don't Keep Secrets!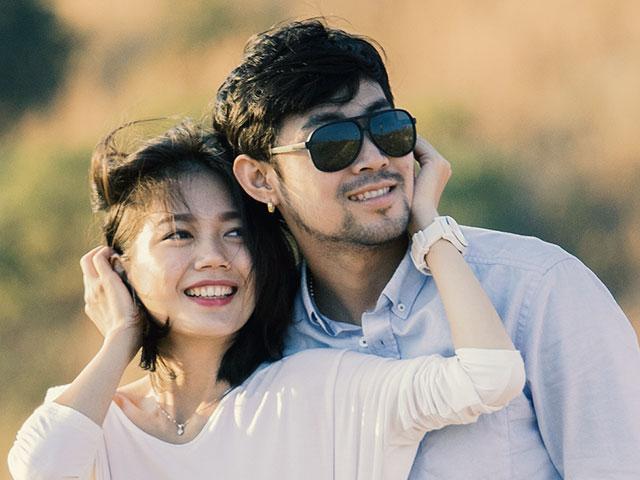 Man, can this guy preach! I thought to myself as I sat listening to my new pastor expound on the book of John. He was like no other speaker I'd ever heard, and I found myself awed and inspired by his ability to share God's word.  
My husband, Jeff, and I had just relocated to this town, and although he was not a Christian at the time, Jeff was supportive of my desire to get involved in my new church.
Over the course of time, I developed a close friendship with the pastor and his wife.  And as the months turned into years, my relationship with the pastor became overly-familiar and far too close.
Our "friendship" eventually escalated to the point where we were talking on the phone almost every day. Of course Jeff had no idea that the pastor and I were in daily contact, this was a secret I was keeping from him.  
Although the pastor and I mainly discussed benign topics such as church business or our mutual friends, in my heart of hearts I knew it was inappropriate behavior. The phone calls were starting to thrill me—which was alarming in and of itself. And I felt conscience-stricken about allowing this too close friendship to continue. I knew it was wrong to keep secrets from Jeff, but I was drawn further into this inappropriate relationship by my pride and a refusal to heed the warning signs.  
Finally, I decided to confide in my trusted friend Debbie who lived in another state. She listened as I told her the details of this too-close friendship, and her advice was that I leave that church immediately. She told me to get out of the pastor's life that day, and to never look back.
I agreed to all she was saying, and I planned on following her wise counsel. But ultimately, I chose not to.
You see, at first I was convinced that Debbie's advice was completely right. Then, little by little, I decided that I could handle the pastor's escalating attention. Leaving a church I loved so dearly seemed too drastic.
So on I went, keeping my secrets…with bigger secrets to follow.     
It all came to a head one hot summer day. I was enjoying my daily phone conversation with the pastor, when he revealed a romantic interest in me.
In hindsight all I can say is "duh!" Spending copious amounts of time getting to know someone of the opposite sex is called "dating". What did I expect to happen?
Obviously at that point I should have left that church and confessed the whole ugly situation to my husband. But I didn't. And instead of rebuffing the pastor's romantic advance, I found myself flattered and drawn in even further. The secret of our daily phone calls had led to a secret romance, that went on for three months.
The Secret is Out
Eventually the elders found out about the inappropriate relationship, and I was asked to leave the church immediately. Within a few months the pastor was asked to resign his position, and he and his family moved to another state.
When I told my husband about the too-close relationship he was angry and disappointed—his only comfort being that nothing had happened sexually between us.
Honesty and transparency marked the beginning of the restoration of our marriage. Although I never intended to deceive my husband and become involved with another man, my undoing was in keeping secrets from him. What began as little secrets, evolved into bigger secrets, finally progressing to giant secrets.
When it comes to marriage, secrets are like arsenic; tiny amounts may not be deadly, but if ingested repeatedly arsenic can be lethal.
How Close is Too Close?
With the advent of email and cell phones it has become easy to carry on completely private relationships. Maybe as you've read this article it's caused you to wonder about a too-close friendship you're involved in. If so, I challenge you to ask yourself these questions:
If your spouse were to read all your emails from this person would you be embarrassed or ashamed?
Has this new relationship prompted you to lose weight and/or buy new clothing?
Do you find yourself checking your email more frequently, hoping to see his or her name in your inbox?
Have you ever looked over your shoulder (to make sure no one is watching you) when you read emails from this person?
Do you find yourself looking for his or her car around town or at their work place?
If you answered "yes" to some of those questions, you're in danger of becoming mired in an adulterous relationship. And because keeping secrets is how a too-close relationship starts—telling the truth is how it will end. Although telling the truth can be difficult and humbling, you'll find that your marriage will thrive in the environment of honesty and transparency.
---
Portions adapted from The Man You've Always Wanted is the One You Already Have © 2007 by Paula Friedrichsen. Used by permission of WaterBrook Multnomah Publishing Group, a division of Random House, Inc. Excerpt may not be reproduced without prior written consent.
Can We Pray For You?