Make Mother's Day Extra Special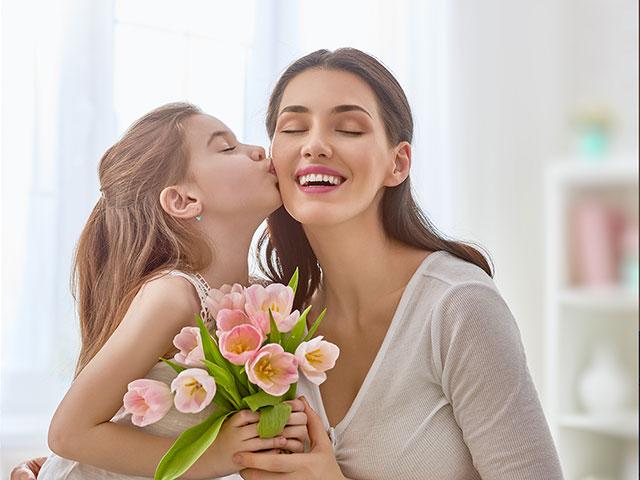 Related Topics
Flower shops overflow with orders and card store shelves display slim pickins leading up to Mother's Day. It's that time again, sons and daughters. It's time to celebrate Mom.
As Mother's Day approaches, make plans to bless her with more than just a monetary gift. Use this scripture from Proverbs 31:28-29 as a guide to honoring your mother.
Her children stand and bless her.
Her husband praises her:

"There are many virtuous and capable women in the world, but you surpass them all!" (New Living Translation)
Show her that she is "the world's greatest mom" by praying for her, sharing your heart with her, and spending some quality time with her.
Pray for Your Mom
Every morning before I rolled out of bed, my parents would pray over me. They may not have known it, but I listened as they asked God to bless my health, protect me, and help me grow stronger in my faith.
If your mom is anything like mine, she has spent countless hours praying for you. Well, it's time to return the favor. Bless your mom by praying that her life is filled with God's perfect peace. If your mom isn't a believer in Jesus Christ, remain steadfast in praying for her salvation.
Take a few minutes to say a prayer and speak scripture over her. If you aren't able to see her in person, share the prayer over the phone.
Share with Your Mom
The memories I hold most dear with my mom are the times we sat on her bed late at night just talking. I treasure those moments now that I'm not living at home and able to chat until the wee-morning hours.
This Mother's Day, tell your mom what she means to you. Share your heart with her. Reminisce about times in your life when she inspired and encouraged you. Praise her for her godly character – her servant's heart, giving spirit, and strong faith. Also, be transparent with your mom. Share what's going on in your life – your concerns and your triumphs. Showing that you love and trust her will help build a strong friendship between you.
Spend Time with Your Mom
Make plans to spend time with mother, doing something she'd like to do this weekend. Even if it's going to a craft show or a tea room, honor her by taking an interest in what she enjoys doing.
If you can't make it home this Mother's Day, make a date for the near future if at all possible. Along with the card you send to her, offer suggestions on places to visit and restaurants to try on your day out together.
Whatever you decide to do or get for your mom this Mother's Day, bless her through God's Word and prayer. Trust me, she'll love it.
Can We Pray For You?