Saving for School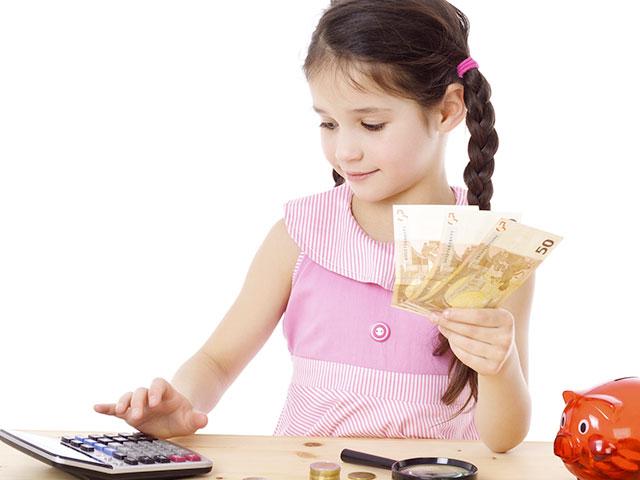 We were on our way to school on a chilly morning and I'd just completed the habitual roll call of "Are your seat belts on? Got your lunches? Backpacks? Homework?  Heavy jackets?  Musical instruments?  Permission Slips?"   By the time we had a quorum on the questions for our five kids, we'd arrived at school.  I stopped the Suburban and they bounded out with kisses and shouts of "Love you, Mama!" Everyone except our littlest kindergartner, Joshua.  He just sat there in his heavy jacket with his backpack strapped on.
Instantly, I became suspicious, "Joshua, why aren't you getting out of the car?"
He bent his head down and then looked up with a "I-know-I'm-gonna'-get-it-for-this" look and quietly muttered, "I forgot my shoes."
Responding with my typical, quiet dignity and grace, I shouted, "WHAT? YOU FORGOT YOUR SHOES?  YOU WALKED TO THE CAR WITHOUT SHOES? HOW COULD YOU FORGET YOUR SHOES?"
When I stopped for a breath, he said, "You forgot to remind me, Mama!  You didn't ask me if I remembered my shoes!"
 
Back to school days can be frustrating in many ways—especially to our finances if we're not careful!  Here are some simple tips to help you save money on the school supplies, clothes—and even shoes!
Waiters Win!  Patience is a savings virtue.  You don't need your child's entire fall wardrobe purchased by the first day of school.  Shop the sales to get them started, then take advantage of post back-to-school sales.  Within six weeks of the new school year, most clothes that were not in the back-to-school ads will then go on sale—so be patient.  Build your child's wardrobe throughout the year when you find items at consignment stores and even an occasional yard sale.  I've often found clothing at yard sales with the price tags on them--for about 30% of the original price!
Wizer Strategizer – When back-to-school sales are advertised, map your strategy and stick to it.  Many specials are loss leaders used to draw you into the store.  Establish a budget, decide which sales items you'll take advantage of, and hold true to that plan! 
Whiners Anonymous – Before we go shopping, I brief my troops with the same kind of attention to detail that my husband gives before he flies military jets.  The kids know what we'll buy and how much we'll spend.  They understand we're going to be good stewards of our budget.  You could spend twice as much by giving into your child's impulse buys in the store—take care of it before you shop.
Win/Win for Everyone! – Why pay anything for back to school clothes and equipment if you don't need to?  A fab website called Freecycle.org is an entirely nonprofit movement of people who are giving (& getting) stuff for free in their own towns. Each local group is moderated by a local volunteer and membership is free. The only constraint is that everything posted must be free and for a general audience. A commercial post will get you banned. You can find everything from sports equipment to clothes to backpacks!
 Web Savings – Before you go to the store, check out additional online savings. Type in the store's name, for example, Payless.com (for Joshua's shoes) or use a shopping robot such as MySimon.com or NexTag.com to compare prices.  Don't forget eBay either, you can often find lots of clothing in your child's size for about 25% of the retail price.
We Pay Versus YOU Pay – Brand names and kids go together like carrots and peas.  We tell our kids we'll pay for the item, and THEY pay for the brand name.  I thought I'd begin and end this column with a shoe example.  I recently told our thirteen-year-old son, Jonathan, I'd pay $25 for his new tennis shoes and if he wanted the $65 Vans ® brand, he could pay the additional $40.  He decided to compromise and found a pair on sale for $40 and paid the additional $15 for the brand he wanted.  By the way, he's taken excellent care of those shoes since his recent "investment" and has not forgotten them anywhere!
Can We Pray For You?