Getting Past an Affair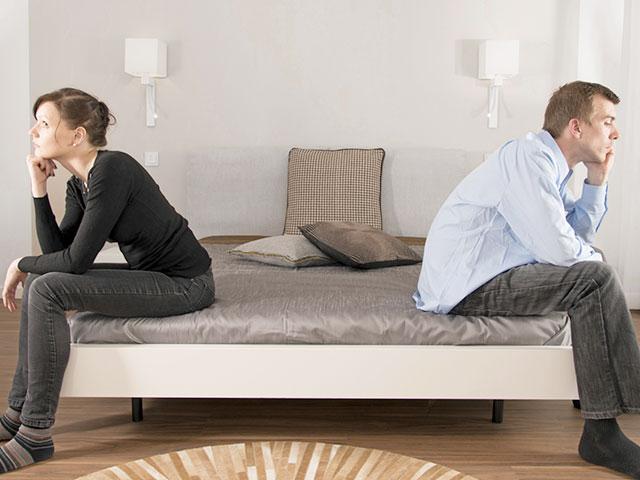 The woman on the other end of the telephone choked back her tears. "I am in such shock," she said. She'd just discovered her husband had been living another life - a life of betrayal and lies and affairs and pornography. What's more, their best friends knew – church friends – and the devastating truth was just coming out after years of secrets and silence and looking the other way.
She felt like she'd been punched in the stomach.
In the background you could hear the prattle of toddlers and Blues Clues and a snuffling infant. In a Leave it to Beaver scenario, this woman would have already had her hands full. But managing three little ones and a shattered marriage was more than she could comprehend.
She'd called me, at the recommendation of a mutual counselor. We'd been through our own marriage upheaval. They all look a little different but the heartache is the same. But for us, almost ten years had passed. It was now a blip on the radar screen of a sixteen year marriage. For the tearful lady talking to me on the phone, their crisis was all she could see, in every direction she looked.
I listened and said "uh huh" a lot. Playing like background music in my mind was the scripture, "Always be prepared to give an answer to everyone who asks you to give the reason for the hope that is in you…." (I Peter 3:15) When she finally asked me to tell her our story, I focused on the latter chapters, not the horrific beginning.
As the words zipped along the phone lines, I feared they'd sound trite. "God works everything out for the best." "He has a plan." "He's in control." Yeah, right. How could I convince her that all those biblical truths about his good and perfect will for our lives were right for her, right at this moment?
"All I can say," I finally sighed, "is that I know that I know that I know we would not be where we are today had we not been through our own tragedy." I'm nuts about my husband. He's not perfect, but neither am I and that's a nice arrangement. The emotional and spiritual upheaval we went through, surrounded by a community of believers, brought about deep healing from old wounds that we barely knew were there.
As for me, I don't even think about the whole mess anymore. God has totally healed my heart. Now it's a blip, a distant memory that reminds me of his grace and goodness and favor. It's also a testimony to his power to heal the broken hearted and set the captives free: the whole reason he sent Jesus to this wounded, broken world.
But here I was years later, on the phone with a wounded woman, able to share with her the hope that I had. Perhaps that's one more reason God allows the crises in our lives: so that we can give an account for the hope that is in us. As the conversation wound to a close, she finally said, "Well, it does make me feel better to hear that you two made it, and that it was such a long time ago. We'll press on."
Sometimes, that's all we can do. Press on. And a community of believers who model for us the unconditional love and acceptance of God is a huge component of that pressing on. I remember the marriage group we were part of. It was a mish mash of common looking couples with more-common-than-you-think problems. We'd all been stunned by the revelation of betrayal in our marriage, devastated by the news from a spouse that all was not well in Oz. But working together, listening to one another, hearing stories of hurt and hope and healing brought so much more to the picture.
On the outside it sounds absurd…any kind of "group" therapy thing. It's not my kind of deal. I'm not one to air my dirty laundry or complain to complete strangers. But in this situation it worked. It didn't just work, it worked miracles. God was so very present, speaking volumes to my wounded heart about His all surpassing love for me, His desire to restore my marriage beyond my wildest dreams, His promise to "heal the broken hearted and set the captive free." (Isaiah 61:1)
Sigh. Like I said, it's been years now. Lots of water under the proverbial bridge. Family vacations and elderly parent care challenges and little league games and pre-algebra homework. Yes, lots of water under the bridge. But when I spoke to that devastated woman on the phone, the memories came rushing back. Not memories of hurt and tears and "Oh-will-we-ever-recover" but memories of the healing and restoration and hope that is found in nothing less than Jesus love and righteousness.
It's stories like mine and crises like hers that create a dramatic need for communication between those who are now whole and those who need healing. It's why I was so jazzed when an Austin counseling group, Crossroads Counseling, established a web site for people like me who have hope, and people like the woman on the phone that day that need hope.
www.affairrecovery.com is a partnership of counseling professionals dedicated to the restoration of marriages crippled by infidelity and betrayal. Their community includes couples who have experienced the abundant blessings of reconciliation and renewal. Their mission is to offer hope, support, and recovery for couples and individuals who have suffered the pain resulting from infidelity, betrayal, or sexual addiction. They truly want to stem the tide of divorce that is devastating our world today.
The good news? That young mother I talked to that day is still married. She and her husband are still working through their grief and they are finding hope in the power of the Cross through a community who is also experiencing healing. How many more shattered families can be pulled back together by the power of God using high tech to facilitate high touch?
I know that I know that I know that God heals broken hearts. I also believe that if he could speak through a donkey long ago, he can work through today's technology to bring hope and freedom. And that is why I believe in the power of God to work miracles even through the internet, through complexly programmed yet easy to use things like www.affairrecovery.com. If you or someone you know is hurting and hopeless because of betrayal in marriage, encourage them to look first to Jesus, for He is our greatest hope. But encourage them to seek resources even on the worldwide web. Sometimes we find hope where we least expect it.