Creative Ways to Woo Your Sweetheart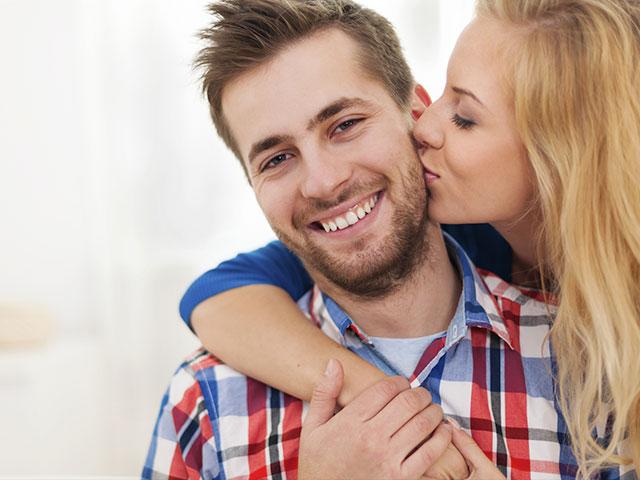 Instead of giving traditional, romantic gifts -- the heart-shaped box of chocolates and red roses, express your love in a more meaningful way. Hallmark cards are nice, but if you're just signing your name at the bottom, it's not going to make that much of an impression. Plus, the fragrance of fresh cut carnations is short-lived. After a few days, they will begin to wilt, signaling the start of their slow death.
Do something for your sweetheart this year that will be a lasting memory that you both can treasure for years to come.
Love in Any Language
Not sure where to start? Follow Dr. Gary Chapman's advice. He says there are five "love languages", and the best way to show someone you love them is to do something they would perceive as the perfect act of love.
ACTS OF SERVICE
If your valentine loves when you wash the dishes or clean the bathrooms, then there's a good chance that "Acts of Service" is at the top of his or her love language list.
Consider this: Go above and beyond your normal chore routine to show your spouse how much you love him or her.
QUALITY TIME
One of the most prized possessions we have is our time. Spending it with your valentine is one way to demonstrate your love.
Consider this: Get a babysitter to keep an eye on the kids, and give your spouse your undivided attention this weekend. Plan some quality time activities (Milkshakes at the local diner. Walks on the beach or at the park. Dinner at her favorite place).
PHYSICAL TOUCH
Your special someone may be the physical type who loves snuggling together on the couch by a fire.
Consider this: Be touchy-feely this Valentine's Day. Hold his hand in public, brush her hair from her face, hug the stuffin' out of him, and give her a kiss while standing on the front porch like you did when you were dating.
WORDS OF AFFIRMATION
Some of us put a lot of stock into what others say. Your valentine may be the type that likes compliments often.
Consider this: Write a poem. Don't roll your eyes and sigh. You can do this. Poetry comes in all shapes and sizes. When you're expressing your love, there is no wrong way to write poetry. Focus on the way she makes you, or what love about him.
RECEIVING GIFTS
Your spouse may love getting gifts. If that's true, then spend some time thinking of what he or she would want as a token of your love.
Consider this: Buy her a new necklace (It doesn't have to be expensive, just sentimental). If your guy likes gifts, make him a "mix tape" (a CD full of favorite love songs) that he can listen to on his way to work. Whatever you do, do not buy a vacuum or wrenches (or anything for the house) and call them Valentine's Day gifts. They're not.
Need help figuring out your mates love language? Take Dr. Chapman's 30-second quiz.
Romancing Your Woman
Gentlemen, start thinking creatively. In addition to your initial ideas of what to do for the little lady, consider taking it up a notch by doing something even more out of the ordinary for her.
Write a Love Letter
Most men aren't fond of writing their feelings down on paper, let alone sharing them with anyone else. That's what makes writing letters so personal. Be intimate in a letter. Describe your love for her and how she makes you feel. Praise her with your words.
If you're married, include your vows in the letter. Even if they're the traditional ones, you can elaborate on what each line means to you and the love that you share. It will bring back fond memories of your wedding day that she will cherish.
Charming Your Man
Ladies, let's not ignore the need for the man in your life to feel appreciated and loved. Step out of your comfort zone to do something special for your man.
Be a Model
Capture your unique beauty in a photograph. Get a friend to snap some candid pictures of you walking on the beach or at the park. Be creative with your shots. Pick your favorite and have it framed for him.
Don't forget about these loving gestures until the next Valentine's Day. Romance and charm your love all year round.
Can We Pray For You?