Hidden Figures: Movie Review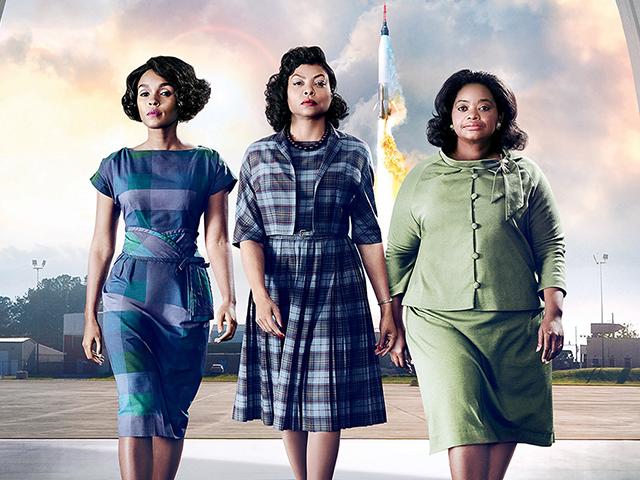 Star Rating

Movie Info
RATING:
PG for thematic elements and some language
GENRE:
Drama
WIDE RELEASE:
January 6, 2017
STARRING:
Taraji P. Henson, Octavia Spencer, Janelle Monáe, Kevin Costner, Jim Parsons, Kirsten Dunst
DIRECTOR:
Ted Melfi
DISTRIBUTOR:
20th Century Fox
Disclaimer
CBN is not endorsing the films or TV shows CBN.com reviews. Our goal is to provide information about the latest in entertainment, both the good and the bad, so you may make an informed decision as to what is appropriate for you and your families.
You will love Hidden Figures to the moon and back.
The 20th Century Fox film, recently nominated for two Golden Globes, starts 2017 off with what's sure to be one of the year's favorites.
Taraji P. Henson, Octavia Spencer, and Janelle Monáe shine bright. Their inspired portrayals as Katherine Johnson, Dorothy Vaughan, and Mary Jackson -- three crucial and unackowledged African American women who helped launch NASA's space program -- are memorable.
Set in the early 1960s, in Hampton, Virginia, Hidden Figures follows these incredible women's stories of confident perseverance. No matter the racial injustice they faced, day in and day out, each took challenges head on and made American history (though their story was virtually unknown).
Hidden Figures matches the quality acting performances with a spot-on soundtrack by film composer Hans Zimmer and music producer/artist Pharrell Williams. Nothing lacked. It's truly a must-see movie.
Rated PG for thematic elements and some language, Hidden Figures is suitable for most ages. Additonally, the film offers a look at the women's personal faith and family life. It offers a lesson to us all -- that no matter the obstacle, run the race. In the end, their legacy is honored. (It's just sad it took this long.)
Take your kids to see this film. Your whole family will be inspired and learn a forgotten part of our country's history.
Can We Pray For You?