Kendrick Brothers' "War Room" Set for August 2015 Debut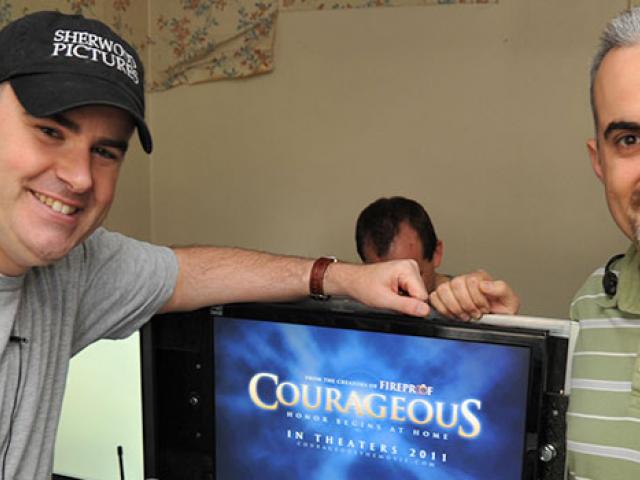 CULVER CITY, CA – February 2, 2015 – War Room, the highly-anticipated fifth film from Alex and Stephen Kendrick (Fireproof, Courageous, Facing the Giants, Flywheel) will debut in theaters nationwide on August 28, 2015. Sony Pictures Entertainment's TriStar Pictures, distributor of Soul Surfer, Courageous and last summer's faith-based sensation Heaven is For Real, will release the film, which is rated PG, perfectly positioning it to entertain families of all ages.
 
The family-friendly movie explores the transformational role prayer plays in the lives of the Jordan family. 
"We made this film to inspire, challenge and motivate viewers to fight the right kind of battles and to fight them the best way possible," said Director and Co-Writer Alex Kendrick.
 
Filled with heart, wit & humor, War Room follows Tony and Elizabeth Jordan, a middle-class couple who seemingly have it all – great jobs, a beautiful daughter, their dream home. But appearances can be deceiving. In reality, the Jordan's marriage has become a war zone and their daughter is collateral damage. With the help of Miss Clara, an older, wiser woman, Elizabeth discovers she can start fighting for her family instead of against them. Through a newly energized faith, Elizabeth and Tony's real enemy doesn't have a prayer.
 
The film features New York Times best-selling author and Bible teacher Priscilla Shirer in her film debut. The cast also includes director Alex Kendrick (Moms' Night Out, Courageous), T.C. Stallings (Courageous), and comedian Michael Jr. War Room introduces film newcomers Karen Abercrombie as Miss Clara and Alena Pitts as Danielle, and features a cameo by renowned speaker Beth Moore in her first acting role.
 
"War Room is the ideal addition to our August slate, following in the footsteps of last year's hit, Heaven is For Real, which had a $12 million budget and grossed more than $100 million," said Rory Bruer, President, Worldwide Distribution for Sony Pictures. "We are pleased to be distributing the Kendrick Brothers' next film, which will be the perfect programming for families seeking a wholesome and inspiring Summer movie."
 
War Room is directed by Alex Kendrick and produced by Stephen Kendrick and Gary Wheeler. Written by Alex & Stephen Kendrick, War Room was filmed in and around Charlotte, N.C.
 
AFFIRM Films and Provident Films partnered with the Kendricks on the film.
Can We Pray For You?