Mission: Impossible - Fallout: Movie Review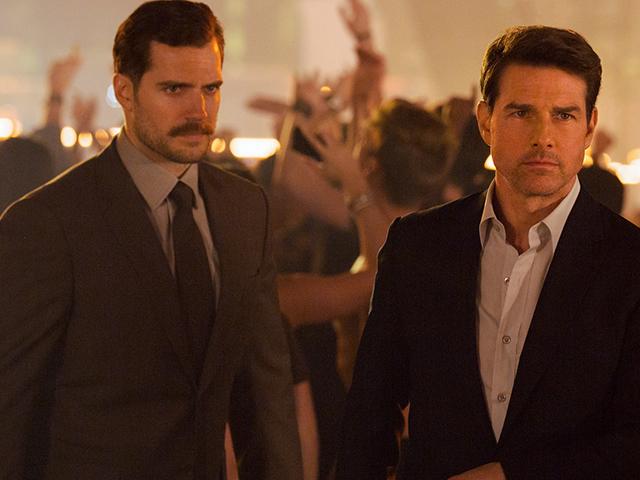 Movie Info
MPAA RATING:
PG-13 for violence and intense sequences of action, and for brief strong language
GENRES:
Action, Adventure, Thriller
RELEASE:
July 27, 2018
STARRING:
Tom Cruise, Henry Cavill, Ving Rhames, Simon Pegg, Angela Bassett, Rebecca Ferguson, Sean Harris, Vanessa Kirby, Michelle Monaghan, Wes Bentley, Alec Baldwin
DIRECTOR:
Christopher McQuarrie
Disclaimer
CBN is not endorsing the films or TV shows CBN.com reviews. Our goal is to provide information about the latest in entertainment, both the good and the bad, so you may make an informed decision as to what is appropriate for you and your families.
In a world where sequels flood our movie theaters, and studio execs collectively hold their breath on opening weekend, there's one 22-year-old franchise that seeks to rise to the top.
You know the tune (fans can hear it now). You know the supsense. You know the crazy action scenes. You know the spy. And you know the guy behind it all, from the very beginning.
But, has Tom Cruise, who's taken on this iconic spy role since the original released back in 1996, made another movie -- a sixth movie! -- worth seeing?
Mission: Impossible - Fallout has got to be the absolute best spy/action movie to hit theaters in some time. It's close to being even better than the original.
This sixth installment has the fate of the world once again in IMF agent Ethan Hunt's hands. Mission: Impossible - Fallout pits Hunt's team against a deadly group of terrorists bent on decimating humankind. Known as the Apostles, these assassins seek to create a new world order. When some dangerous weapons disappear, Hunt and his crew's mission, if they choose to accept it, is to locate and neutralize the threat.
The sheer amount of "whoa!" moments and real-life daring action sequences are quite remarkable. Tom Cruise is one crazy guy; he did all of his own stunts (yet again). And the stunts in this movie? They are eye-popping.
Fallout's story puts Hunt in a world-altering quandary. Does he save millions or the one? His reckless abandon to save others, to protect life, his commitment to country, and courage to fight against a great evil that seeks only to destroy, make him a worthy hero.
Please note that Mission: Impossible - Fallout has a MPAA rating of PG-13. The reasons for that are clear, and what you'd find in most Hollywood action flicks. Specifically, Fallout contains "violence and intense sequences of action, and for brief strong language".
Mission: Impossible - Fallout offers quite a thrilling ride, set against a fantastically fun score by Lorne Balfe. But, make no mistake, Fallout is not one for family night at the movies. If you choose to see it, proceed with caution.
Can We Pray For You?