Why Stepparents Need Help from Jesus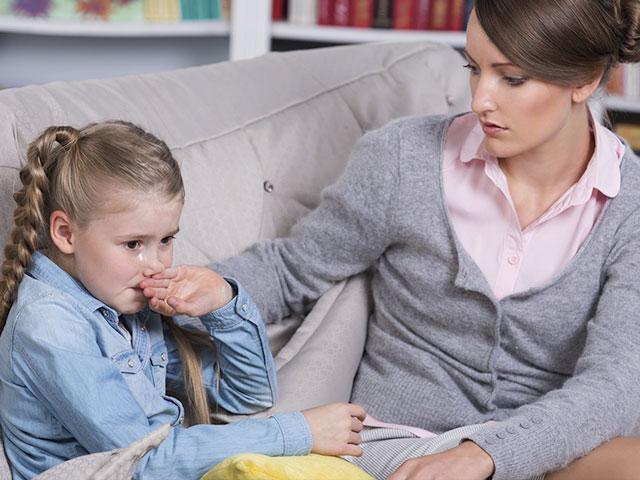 Related Topics
Family. That word provokes some vivid memories for all of us. For some, family is an altogether blessed word. For others, the memories are a mixture of good and bad. For about 40 percent of American families, the experience is blended.
Those of us who have been blessed with families where our biological parents never divorced or remarried do not know the pain and difficulties through which stepfamilies live.
Author Laura Petherbridge, a stepchild and stepmom herself, understands the frustrations from both sides all to well. In her book, 101 Tips for the Smart Stepmom, she hopes to encourage stepmoms who might be struggling. But, her life's mission is to help all stepparents, while shining a light on a part of family life the Church sometimes forgets.
One of the first points of business for Petherbridge is to clearly define the role of a stepparent. Though she explains it from the view of a stepmom, she says it works both ways.
"The stepmom's role is to come alongside her husband in parenting his children," she says. "So many stepmoms think they are going to step into a parenting role and have a strong voice right away. The husband often even wants to push her into the position. But that's a huge mistake and that is often why it backfires."
Petherbridge grew up with two stepmoms, her father having remarried twice. Surprisingly, those experiences didn't really set her up for success when she became a stepmom of two children, ages 11 and 13.
"I assumed, foolishly, that [my upbringing] had taught me how to be a stepmom," says Petherbridge. She thought, "'Well, I'll just do everything opposite of what my stepmothers did and this will be fine.'"
She can laugh at her gullibility now, but she quickly realized her approach to being in a blended family was wrong.
"I was looking at it through a child's eyes, through an adult child's eyes, and you see it very differently through that perspective," she says. "Not that it didn't teach me a few dos and don'ts…but it didn't prepare me for the enormity of the role."
According to Petherbridge, one of the big mistakes a stepparent can make is to take on too many of the biological parent's responsibilities.
"The stepparent should not be the disciplinarian in the home until a long process has occurred," she says. "The biological parent should remain the disciplinarian, and the one setting boundaries and the one inflicting punishments or consequences for their own biological children."
Petherbridge says, a biological parent, whether it's the mom or dad, tends to want to hand over the disciplining to the new stepparent. It could be because they are afraid their kids will blame them for remarrying or that they feel shame about their first marriage not working out.
Don't lose hope though, encourages Petherbridge. Stepparents can gradually have more authority as time progresses and the children bond with them.
In 101 Tips for the Smart Stepmom, she details ways new spouses can ease into this new parenting role. The one tip that supersedes all the rest deals with the foundation of any stepfamily.
"The first tip, in my opinion, and the most important is to recognize that all stepfamilies are birthed on loss, that a stepfamily wouldn't be in existence if a death, or a divorce or the break up of a relationship hadn't come into place," Petherbridge says. "So, in other words, this new family, although often a joy and a second chance at love, a second chance at happiness for the adults, is not viewed that way by the children. To them, it is viewed as another loss. It's a confirmation that 'my parents will never be together'… What that brings is fear and anger and shame and guilt and rage."
In her conversations with Christian ministry leaders, Petherbridge often touches on another issue that is usually surprising to non-stepparents.
Petherbridge assures that it's normal for stepmoms and stepdads to not automatically feel love toward a stepchild. She says that it's an unfair expectation that you will unconditionally love and care for a stepchild like you do your own children. She often encourages stepparents, saying it's OK to love your stepchildren differently from your biological kids.
"The love I have for my stepsons in some ways is more Christ-like because I had to choose it," she says. "I had to work on it. It takes Christ-like actions and Christ-like thinking. It takes continuous prayer….It takes a lot more Jesus in your life to love a stepchild than it does your own."
Whatever difficulties arise, choose to love your stepchildren as Christ loves them. Go to God and your faith community for help and encouragement when you need it. Endeavor to show your stepchildren God's love, mercy and forgiveness. Your family will be blessed for it.
Can We Pray For You?