Preparing for Insurance Updates After Marriage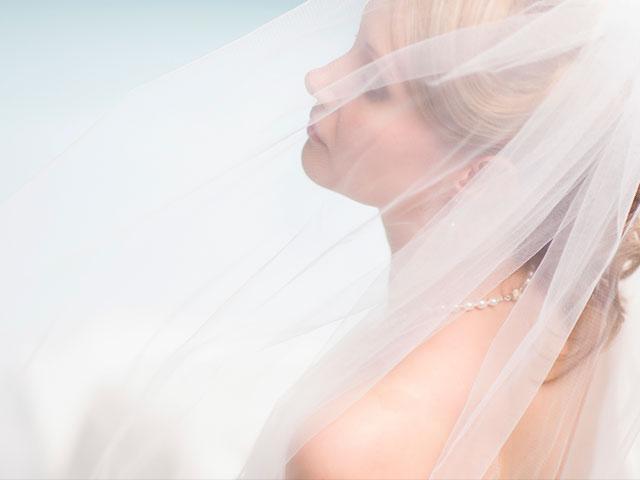 According to the Bureau of Labor Statistics (BLS), approximately 85 percent of people get married before the age of 46. Almost 30 percent of these people remarry more than once. Marriage is a big step that people take because it involves certain social and relationship changes. Below explains what couples should know about insurance before and after they get married.
Application Deadlines
According to the Department of Labor (DOL), people who get married are eligible to be added to their new spouses' employment-based insurance plan. People are also allowed to add their partner's children or even add themselves for the first time. Those who do not enroll in an employer's plan may search for coverage through the official Health Insurance Marketplace website.
The Health Insurance Portability and Accountability Act (HIPAA) requires that new spouse and children be added within 30 days of the marriage. Those who find coverage through the Marketplace must select a plan within 60 days of getting married. The DOL recommends that couples understand how the different plans work, what benefits are covered and whether current health providers are still covered. They should also verify the standard amount of copays, premiums and deductibles.
The Cost of the Affordable Care Act
Many soon-to-be married couples worry that their insurance costs will increase after they are formally married. Under ObamaCare, the ACA restricts married couples from filing as two individuals. Instead, the ACA bases all cost subsidizations on the combined household income. Those who have a family plan should apply for cost assistance because maximums, subsidies and deductibles for couples are capped by law, but they are hardly generous.
Instead, the ACA offers better benefits for larger families, but couples bear the burden of higher costs. Keep in mind that research conducted by the Kaiser Family Foundation (KFF) found that premiums for single and family coverage both increased by four percent in 2015. Private premiums may be equitable, but obtaining insurance through the Marketplace may be expensive for couples, so a short search and comparison of quotes from local insurance agents is worth a try. 
Planning a Family
When it comes to having a baby, every insurance company may have a slightly different policy version. For example, most insurance companies require couples to add their baby within the first 30 days after the birth, but some require parents to register their unborn baby or obtain precertification prior to hospital admission. Insurance plans usually cover prenatal care, but some may only cover the second and third trimester.
Some plans offer prenatal education and health screening to reduce risks. Required medical services for complicated pregnancies may not all be covered. Find out how many days are covered for post-delivery care, which may include post-birth obstetrical procedures. Also, be sure to verify the coverage for premature births, medical care in neonatal units and standard tests, exams and services.
Private Health Insurance Tips
Most working adults rely on their employers for health insurance coverage, but some plans may be too expensive or lack certain benefits. As a result, a newly married couple may need to purchase private health insurance. First, couples should understand the differences between health maintenance organizations (HMOs), preferred provider organizations (PPOs), consumer-driven health plans (CHDPs) and high-deductible health plans (HDHPs).
Next, the couple should decide on an appropriate deductible amount that they could afford to pay each year. Bear in mind that higher deductibles mean lower premiums. Because prices, benefits and coverage vary significantly by state and insurance organizations, its best to carefully gather information. Be sure to verify the coverage for generic and prescription drugs as well as annual copay caps and copays for emergency room visits. Verify the plan's lifetime maximum payout and which discounted services are offered for preventive care.
Finally, be aware that the IRS has special rules that cover when people get married during the tax year. Therefore, people who get married, cancel their policy and are added under their spouses' plan will have to repay half of the premium tax credits received when they were covered under the marketplace plan.
Can We Pray For You?