Me and Earl and the Dying Girl: Movie Review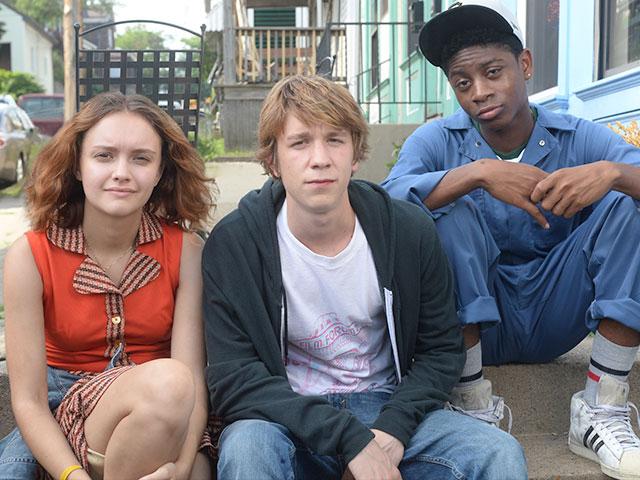 Star Rating

Movie Info
RATING:
PG-13 for sexual content, drug material, language and some thematic elements
GENRE:
Drama, Comedy
RELEASE DATE:
June 12, 2015
STARRING:
Thomas Mann, RJ Cyler, Olivia Cooke, Nick Offerman, Connie Britton, Molly Shannon, Jon Bernthal
DIRECTOR:
Alfonso Gomez-Rejon
DISTRIBUTOR:
Fox Searchlight Pictures
More on this movie at IMDb.com
Disclaimer
CBN is not endorsing the films or TV shows CBN.com reviews. Our goal is to provide information about the latest in entertainment, both the good and the bad, so you may make an informed decision as to what is appropriate for you and your families.
Me and Earl and the Dying Girl is about a lonely teenage boy with just one friend, whose parents make him befriend a girl dying of leukemia, and how this selfless friendship changes all three lives forever.
Me and Earl and the Dying Girl is very well acted, with some beautiful writing and a light redemptive, moral worldview, but it's marred by some negative behavior like some crude dialogue and a scene making light of accidentally eating a cookie laced with marijuana.
The movie follows a Pittsburgh-area boy named Greg, who has little self-esteem and tries to just sneak through life at his high school by being just friendly enough with every social group. He has only one friend, an African-American boy named Earl, and the two spend most of their free time making ridiculous spoofs of famous movies.
One day Greg's mom tells him that a girl named Rachel whom he barely knows has been diagnosed with leukemia. She orders Greg to go befriend Rachel and help bring joy into her life, since he's so easygoing. Greg feels he'll be rejected and doesn't want to do it at first, but he gives it a try. Happily, he and Rachel find that they hit it off immediately.
The rest of the movie follows the story of their friendship and the impact it has on Greg as he learns to selflessly love her in a way that epitomizes Christian love (without the movie ever addressing Christianity). As he and Earl visit her daily and ride the rollercoaster of her illness, they become inspired to make a special film just for her, with strongly emotional consequences.
Based on a popular book, Me and Earl and the Dying Girl has some beautiful writing, with some powerful images. The acting by the cast of young and veteran performers is excellent and even touching, as well as, funny. Perhaps, the most surprising and valuable aspect of Me and Earl and the Dying Girl is that Greg, Earl and Rachel never get romantically involved. However, the teenagers make some crude references to sex. There is also plenty of foul language, including one "f" word and several strong profanities. Finally, one scene makes light of accidentally eating cookies laced with marijuana, but a drug dealer selling to teenagers is viewed in a negative light.
The movie's premise is a redemptive, moral premise promoting Christian virtues, especially compassion and selfless friendship, but it's marred by the negative behavior and content cited above. So, extreme caution is advised for Me and Earl and the Dying Girl.
---
Republished from www.movieguide.org with permission.
NOTE from Dr. Ted Baehr, publisher of Movieguide Magazine: Movieguide is dedicated to redeeming the values of Hollywood by informing parents about today's movies and entertainment and by showing media executives and artists that family-friendly and even Christian-friendly movies do best at the box office year in and year out. For more information, go to www.movieguide.org.
Can We Pray For You?