Why Men Avoid Doctors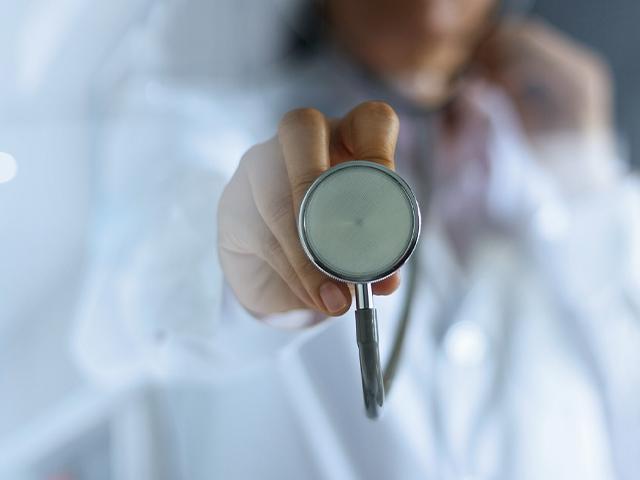 Related Topics
Lying in bed, I hadn't dozed off when the phone rang. My sister sounded upset, but spoke calmly. She told me the unbelievable news that my brother, Reed, died unexpectedly of a heart attack. At only 46 years old, the former tri-athlete passed away while watching television with his wife and two teenage children.
I learned later that he'd felt strange throughout his last day on earth. His wife urged him to call their family physician, but he refused. Never a fan of doctors, he assured her that he would feel better the next day.
National Study of Men
In a 2019 national survey of men, Cleveland Clinic found that 72 percent of men would rather do household chores (such as cleaning the bathroom) than go see their doctor. Only 50 percent said that getting an annual physical equated to taking care of themselves. A surprising 61 percent indicated they would be more likely to get a physical if it was more convenient. Of those who went to the doctor, a little more than 20 percent of men admitted they had been less than honest with their physician. The reasons shed some light as to why men might be avoiding the doctor altogether.
            - Felt embarrassed (46 percent)
            - Didn't want to change diet or lifestyle (36 percent)
            - Knew something was wrong, but didn't want to face diagnosis (37 percent)
Reed's stated rational for avoiding doctors included three prongs. First, he kept himself in good shape most of the time. By focusing on preventative care, including jogging, regular doctor visits seemed unnecessary. Secondly, he cited the good health of a few older relatives who seldom went to the doctor. Although many of these folks lived in an age when medical care wasn't readily available, my brother found a correlation between our relative's longevity and avoiding doctors. Finally, he didn't like the family doctors he'd previously seen.
In retrospect, I know my brother would have preferred to live a long life. Abandoning his beloved spouse, son and daughter caused so much pain and fallout. He missed graduations, weddings, the birth of two children, and so much daily life. A very engaged father, he obviously cherished family times.
How We Can Help
What can we do to point our family members and friends toward better preventative care and timely medical treatment? Encourage them to do the following:
            - Get a family doctor and follow his/her recommendations for regular physical exams.
            - Speak up: tell the doctor about any chronic or acute symptoms.
            - Learn the warning signs of a heart attack.
            - Take medications as prescribed by the doctor.
As believers, we look to our Lord Jesus Christ for guidance and help in every area of our lives. Taking good care of ourselves is good stewardship of the body we've been given. Eating right and exercise are important. Sometimes, taking a small pill once a day may be all that is needed to avoid serious consequences. Let's live long and productive lives in service to our God.
Copyright © January 2020 David L. Winters, used with permission.
Can We Pray For You?