Only Female Chaplain on NYPD Shares 9/11 Experience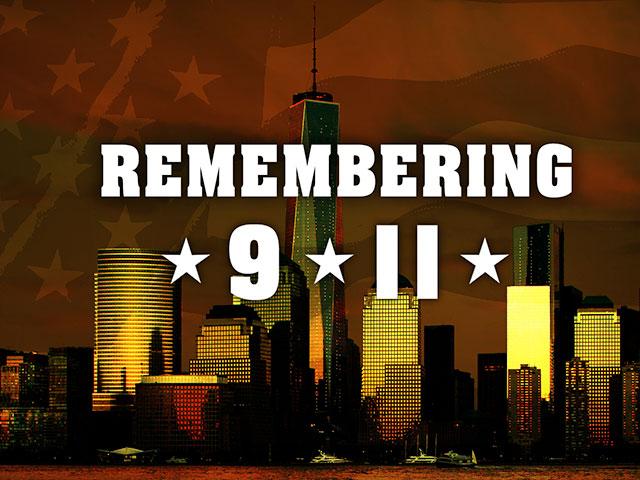 -Dr. Suzan Johnson Cook, affectionately called "Dr Sujay," served as a domestic policy advisor under President Clinton and was the first woman to be elected president of the Hampton University Ministers' Conference, which represents all the historically African American denominations. She is currently a senior pastor at the Believers Christian Fellowship in New York City, author of Live Like You're Blessed, and the only female chaplain on the New York Police Department. She was there in the city on the morning of 9/11 and shares her first-hand account of what she saw and how she responded to her initial call of duty shortly after the tragedy. This is her journey in her own words...
A Beautiful Morning
That morning was a beautiful morning. It was the New York Primary day for our elections for the local office. I normally drop my kids off at school at 8:15 a.m., and it was such a pretty day, I swung back around to pick up my mother to vote, because you vote in your neighborhood. We are in a big high-rise, and my husband was coming out to go to work and he said, 'A plane hit the World Trade Center.' New York has so much happening, so you kind of just put it in the back of your mind and you are, like, 'It's one of those small propeller planes.' No response whatsoever. It was just 'Ma, let's go vote.' We actually voted and came back.
We were on our way to the LaGuardia Airport, me and my assistant, because we were going to start revival at my church that Tuesday night. It was going to be that Tuesday, Wednesday, and Thursday – a three-day revival. We had invited a guest evangelist from the Bahamas, so we were going to the airport and it was going to be a 9:30 a.m. arrival.
Devastating View from the Bridge
When we got to the Triborough Bridge, which is the bridge that connects the Bronx to Queens where the Airport is, the police department was, like, 'Move over! Get into one lane.' I pull my badge out because I am with the police department. They are like, 'Move over!' So I said, Oh, something is going on. We got up to the toll, and I pull my badge out again. I said, 'I am a police chaplain. What's going on?' They said, 'It's a state of emergency.' They didn't give me anymore information. They were turning every other car around. I said, 'I need to go on to Queens.' They said, 'Fine,' and they pushed me through.
When we got on the bridge, we were the only car. There was a clear view from the Triborough Bridge to downtown Manhattan. My assistant said, 'I thought that they said that one building got hit.' I said, 'They did.' 'Two buildings are burning.' You could physically see the smoke and the buildings tumbling down, just layers and layers of black smoke. From Lower Manhattan to Queens, you are talking about 15 miles or so, but it was almost as though you had a microscope and it was billowing black smoke as far as the eye could see. We went on across the bridge and we are trying to get the news. Not all of the radio stations are working. None of our cell phones are working. We went on to the airport, which was three minutes away.
Chaos at LaGuardia
When we get to LaGuardia, there are hundreds of people outside – people in uniforms who work at the counter, the passengers. I knew someone who works at US Air, so I went to all the US Air people and I asked, 'Is Velma here?' They were like, 'She didn't come to work today. We are trying to get home.' Delta is right next to US Air. I went over and there were hundreds of people. Of course, you can't go inside. Everything has been shut down. Everybody has been told to evacuate. No more information.
There were a line of cabs there. All the people who had come off the planes were carpooling, trying to get the cabs that were there at the airport already. There were five and six piling into the cars, and these were people who had different snippets of information. Somebody said, 'I heard that two planes went down with my two-way radio.' They said, 'Another plane just went down.'
We still didn't have this guest evangelist. We didn't know what plane he was on. We didn't know if that was one of the planes. His wife had come in the night before, so we had put her up in a hotel there at the airport. I am thinking, I have got his wife. We don't know if he is on one of these planes. What do we do? We still didn't know the severity of it because radio and things really were not working well. People had rumors or pieces that they were able to get if their cell phones were working.
There was this older, black couple there in their 80s. They were not getting into any cabs, and they were just looking lost. I said, 'Where are you going?' They said, 'To the Bronx.' I said, 'Well, I will take you.' So they got in, and when they got in, they said, 'We were on the runway. It was our first flight ever. We were going to my brother's 80th birthday party, and they brought us all the way back. We don't know what to do. We are going to go home.' I told them, 'I am from the Bronx. I would be glad to take you.'
Operation Family
As we got onto the Triborough Bridge again, there was a firefighter with his badge and he is waving us down. I said, 'What's up?' He said, 'The World Trade Center has been hit, and all of the city firefighters and police department have been ordered to go to their command.' I said, 'Where is your command?' He said, 'The Bronx.' I said, 'If you can fit in, come on, I will take you.' When we got to the other side of the bridge, he said, 'I am near here. I will jump out.' I said, 'I am going to take this couple.' He gave us as much information as he had at the time. He said, 'All of us have been ordered to come to our commands, and we have got to go down there.' Now, we still don't know what it's going to be like.
I take this couple home, and then my thought, of course, went to my own children in school – let me get my kids. So I went back to my building and I checked on my mother, because apparently people had started seeing different things on TV, and she was visibly shaken. I said, 'Let me go get my children.' We lived in a very civil servant kind of building, and there were other families who had police officers, so I stopped and I said to the mother of the police officer, 'Was Roxanne called in?' She said, 'Yes, she was called in. But I need to get the kids.' I said, 'I am going to get my children. You come with me, and I will take you to get your kids.' I have an emergency vehicle. I made it to where my kids were, picked them up, put them in the car, and made it to the other family's school, which is in Manhattan.
Mass March on Madison
When we go to 86th and Madison, where this other family was, we see hundreds of people walking up Madison Avenue, which is an up-town street in New York going North. By then we had a little more information. We see people covered in gray ash, and they were, like, 'We walked from the World Trade Center. Nothing is running – no subways, all the buses are filled.' So people were literally walking home in their heels and their business suits. This is now about maybe 11 a.m. Two hours have passed. We still don't really know the extent of it, because I have not seen TV yet. I have just gotten pieces of it.
My thing is get the families together, and then the people who have to work will be able to concentrate on what they have to do. I found other police officers and I shuttled back and forth for the rest of the day, just people I knew who were city workers who were going to be called in. They literally would not have been able to get there. 'OK, God, this is how I am supposed to be used right now.' I did that all day long. I got my family and these families settled.
Calling Chaplain Johnson
I lay down around 10 p.m., maybe 9 p.m., just because I was exhausted. By this point, the news is on and we see the burning buildings. But we had not gotten a call on our police line. My thing is don't show up, because when they have too many bodies without direction, it's chaos. Wait until you get your instructions. I tried to call police headquarters. I couldn't get through. No call from them. I lay down, and at 10:30 p.m. I get a call: 'Chaplain Johnson, we need all the chaplains to report to headquarters.' I was so tired.
Going down there that night and seeing it looked like a Hollywood set, like the King Kong movie where he had destroyed the building and you see the fires still burning. We were walking through four inches of it looks like gray snow, and it was ash. You are saying to yourself, I don't know if anyone survived it. You are hoping they did, but the reality is, we were walking through incinerated people. You are like, 'This is war.'
Can We Pray For You?