Supporting Small Businesses During Pandemic in Israel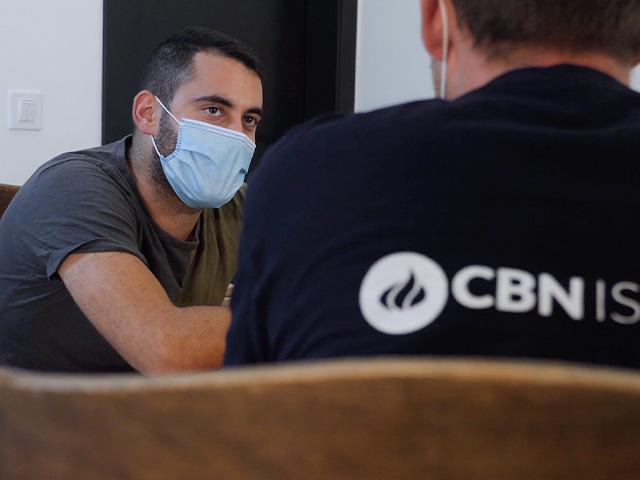 Related Topics
Ashdod, Israel
Yaacov and Liora welcomed their first child into the world right when the COVID-19 outbreak hit Israel. The lockdowns that followed forced many small businesses to close permanently. Yaacov was afraid his café would be next.
"So, now I have no work," said Yaacov. "My wife is without work right now, because she just gave birth. And the government still didn't give any payment. So, we really didn't know what to do, and we prayed for help from Heaven, because it's the only way that it's possible."
Liora said, "I was so worried we would lose the business and our only income. We'd have no money to pay the rent for our apartment or buy food. We didn't know what would happen, but we trusted that Jesus would provide."
CBN Israel learned about Yaacov and Liora's situation through their Messianic church, which we partner with. We gave them a $1,500 grant to help cover their expenses, including rent for their café space. That allowed them to keep their café until government assistance to small businesses kicked in. 
Yaacov explained, "This money that we received, it really helped us for these months to survive and for buying food and stuff for home. Of course, it took away the pressure, because I know the business will not close and I could continue to work. So, thank God, it was really, really grace by God."
Because of CBN Israel donors, Yaacov's café and other small businesses in Israel are open and once again providing income for hard-working families.
Liora said, "This help from you was proof of God working in our lives. It was an answer to prayer and we're very thankful."
Yaacov said, "Really, you're helping a lot, because I think if not you, a lot of businesses here in Israel will be closed. It's helping and giving hope. And thank you for blessing Israel. It's a big honor for us."