Michael W. Smith Moved to Tears on FOX's The Passion Set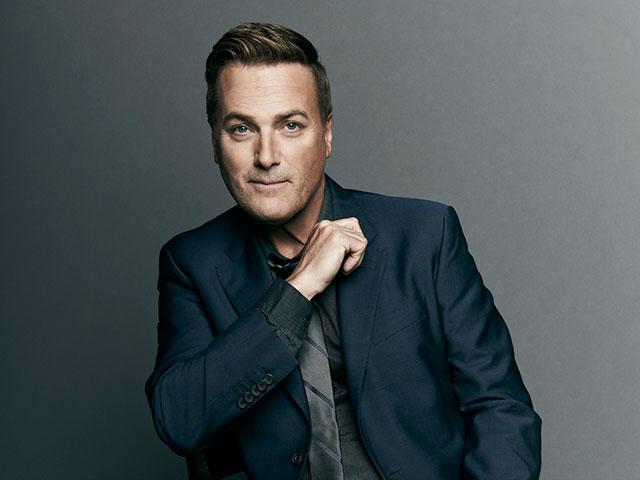 TV Show Info
AIRS:
Sunday, March 20, 2016, at 8/7c on FOX
STARRING:
Tyler Perry, Yolanda Adams, Trisha Yearwood, Jencarlos Canela, Gabriel Conte, Chris Daughtry, Shane Harper, Prince Royce, Seal, Michael W. Smith
Three-time Grammy-winning music artist Michael W. Smith makes his primetime television debut this Palm Sunday in FOX's The Passion.
Produced by Adam Anders (Glee, Son of God), this 2-hour event is inspired by a Dutch production that tells the story of the final days of Jesus' life through modern music and live action. FOX's version also features mainstream songs (i.e., Imagine Dragons' "Demons" and Creed's "Eyes Wide Open") as it retraces the Gospel Story live from the city of New Orleans. A musically power-packed cast joins Smith, including Tyler Perry (as the narrator), Seal (Pontius Pilate), Trisha Yearwood (Mary, the Mother of Jesus), Jencarlos Canela (Jesus Christ), Prince Royce (Peter), and Chris Daughtry (Judas), along with a special performance by Gospel singer Yolanda Adams.
In an exclusive interview with CBN.com, the Contemporary Christian singer shared about his time on set preparing for the live event and how the experience brought tears to his eyes. Here are excerpts from the in-depth interview:
What is it like being a part of FOX's new live event, The Passion?
Smith: The whole thing was really life changing for me, honestly. The second night when we were doing the Last Supper and he began to pass the bread and do the wine, and he was singing the Creed song, "Arms Wide Open". It's the perfect song; and it just floored me. Jencarlos did an amazing job.
He just kept reminding us, 'don't forget we're a band of brothers; we've been together for three and a half years'. So just this whole camaraderie started kind of happening on the set. Then in just that one moment at 3 o'clock in the morning, we were all freezing and shooting at the wee hours of the morning. I just started to tear up. It took my breath away. I felt like I was thrust back 2,000 years ago. I was the disciple and that was really Jesus. It was sort of the surreal sort of epiphany moment in time and I just leaked the rest of the week off and on. I just couldn't stop crying, because I think we just move, and we run, we just forget the humanity of Jesus becoming a man, and just His humanity and how much He loved these guys. He loved these guys. I really do believe that.
The scenes of just us hanging out and singing a song together, which is really a great moment at the beginning, and then hanging out at the coffee bar. I think if Jesus came for the first time, and he was 33 1/2 years old and hung out with these guys, where would he be? They'd probably be at a coffee bar getting a latte or something. So it just was wild to kind of see it play out in a modern-day scenario. It just became really real to me in a way that it's never been real to me in my whole life.
On your Instagram account, you posted a photo of you and the cast huddled together. Were you praying?
Smith: We were praying. It wasn't part of the script. It was sort of impromptu. At least three times, it sort of happened. I led two of those, you know, not forcefully, but it was really [Executive Producer] Robert Deaton. Jencarlos wanted me to pray for him because he's getting ready to be denied and he wanted to be in the moment. He says, 'Michael, would you pray for Jencarlos?' So we all just prayed. The last time was Jencarlos pulling everybody together, so that was a moment in time. All of the stuff that happens on set, that happened that week, there's no way to fully explain the God moments, and watching God move, hearing testimonies.
Prince Royce is on the deal too. We've got two Latin pop stars. His assistant came up to me and just told me a little bit of his story, about how "Place in This World" completely changed his life, through one of the most difficult times of his life. That was a moment, you know. It was so real. I was just tearing up. It was amazing.
Any other God moments on set?
Smith: I know beyond a shadow of a doubt that Jencarlos was deeply moved playing that part. I know by my conversations with him. There are a lot of nonbelievers on set, but I think that everybody in the cast and in the crew was moved on some level. I think everybody, even in the crew, was going, 'you know what, we're doing something really special here.'
You just hope that the seed will take root and all of a sudden they'll wake up one day just going, 'oh my gosh, this thing really is true'.
Is The Passion something families can enjoy together or is it more for an older audience?
Smith: I think families would enjoy this, yeah. If there's anything intense, it's just when they arrest Jesus there's a little bit of a scuffle. We don't see somebody's ear getting cut off, but we see the disciples and the SWAT team get in a little bit of a fight. Tried to make sure I didn't get in the middle of it. I didn't want to get hurt. It was a wild night.
Tyler Perry describes how Jesus died. [You see] Seal holding up a nail and describing how that nail was put into his wrist and feet, and then basically cause of death, just basically suffocation, suffocated and died. That's kind of a graphic audio wise, just him telling it. But we don't see him hanging on the cross. But, we do know that he died; and then we do know the end of the story as well.
What's your highest hope for The Passion?
Smith: I just pray that the light bulb would go off for everybody who sees it, especially those who don't have any faith at all. I was reading—I never get on Facebook, because it's brutal. I just don't do it. People are brutal. Just to each other. Some guy just saying, 'oh, it's just opium, it's just religious opium for crazy people'. But you know, you just get somebody who's so cynical and so doesn't believe, and then all of a sudden he watches this and it's almost like the light bulb goes off. It's like, 'oh, my gosh, this thing's true'. That's what I would hope for millions of people.
Can We Pray For You?