Heart Healthy Tips for Your Valentine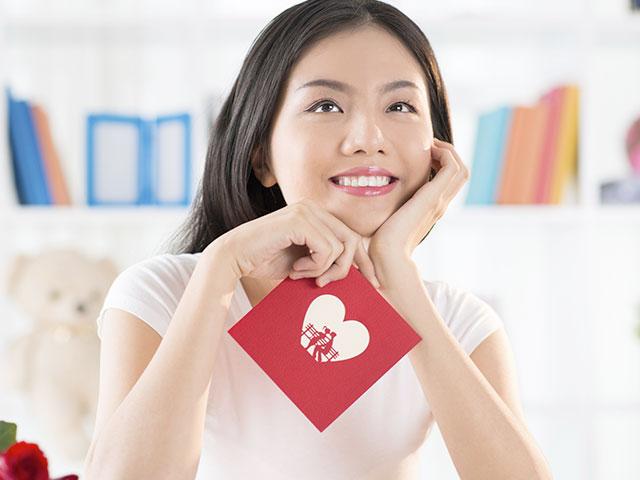 When I think of Valentine's Day, there are a lot of pictures and smells that come to mind. I envision couples walking hand-in-hand through the park (do people still do this?). I remember spending minutes picking out the perfect phrase, on the right color, of the tiny confectionary hearts that come in the small boxes to give to my best friends. I even remember the smell that only comes when you open fresh boxes of chocolate, especially the ones with the template inside the cover, that shows which piece contains what filling.
It's the time of year when love blooms, hearts are broken, and cavities are created. We need to fight the urge to get our loved one a giant box of some sweet surprise because the one thing we do not "need" for Valentine's Day is candy.
I realize I'm taking my life in my hands writing this, especially from my good friend Marilyn, who believes chocolate is a life sustaining necessity – especially Reese's peanut butter cups. But, as much as we enjoy the sweet delectables of life, we don't need them.
So how can we embrace the season without causing the scale to go up or cavities to occur? By embracing a more heart-healthy approach to life in general we can show our family how much we love them without adding unwanted calories.
The following are some practical and fun "heart" healthy tips everyone can embrace, including the chocolate lovers.
Start each morning with breakfast.
Include protein to start those cognitive brain cells working.
Limit saturated and Trans fat to keep the ticker running smoothly.
Offer a good source of fiber (oatmeal, bran, high-grain breads) to keep your pipes clean.
This is a great time to include fruit or fruit juice; fresh or frozen is better than canned.
Drink ample water daily geared to your physical activity (1/2 body weight in ounces is a good rule of thumb). If you increase your activity, increase your fluids.
Limit soft drinks—better yet, eliminate them.
Utilize sports drinks only during extended workouts (60 minutes or more), when added electrolytes are needed and more calories are burned.
Let everyone in the family select one meal a week, making it a combined effort.
Allow children to help in preparing the meals by setting the table or pouring the drinks. Work up to letting them prepare the whole meal. They will meet your expectations as long as they have fun.
Give the "chef" of the night a special plate in their honor; include mom and dad in this fun you're special event.
Let one person select the entrée and another one the vegetables.
Balanced color on the plate means balanced meals.
Limit dessert to one or two times a week.
Increase your physical activity to at least 30 minutes per day.
Accumulated minutes are as beneficial as 30 minutes at a time.
Climb stairs instead of using the escalator or elevator.
Working in the yard or garden counts.
Indoor swimming pools are calling your name.
Walking or riding a bike is great.
Read the Bible together
Family Bible reading encourages your children and offers time for questions.
Husbands and wives can take turns sharing passages that reflect where they are in their journey with Christ.
When you are in the Word, it has a better chance of being in you.
There you have it, a few tips to get you on track to celebrating love with your family every day. And just in case you still have a craving for those peanut butter cups, here's a way to make your own: Take one high-quality dark chocolate candy bar. Put it in the refrigerator. Then when you have a hankering for something sweet, take it out, break off one or two sections, and add a dollop of quality peanut or almond butter and enjoy.
When we eat sweets as a treat not a pastime, we gain balance in our nutrition. It's up to us as parents to walk the walk so our children can follow in our "healthy" footsteps. Turn your Valentine's celebration into a family-time celebration by embracing heart-healthy concepts that will last a lifetime.
---
Before beginning any new fitness program that requires a change in diet or exercise, it is recommended that you consult your physician for input. This informational series is not intended for medical or nutritional claims dependent on substantial clinical studies and FDA approval, and should not be construed as a claim for cure, treatment, or prevention of any disease.  It is intended solely for information and educational purposes. Linda is not a physician or expert in the medical field. She has been involved in the health and fitness industry as a personal trainer and fitness instructor for numerous years. The information given in these sessions have been derived from  books and materials brought together over the years from many sources, including her personal life experiences.