It's Just Another New Year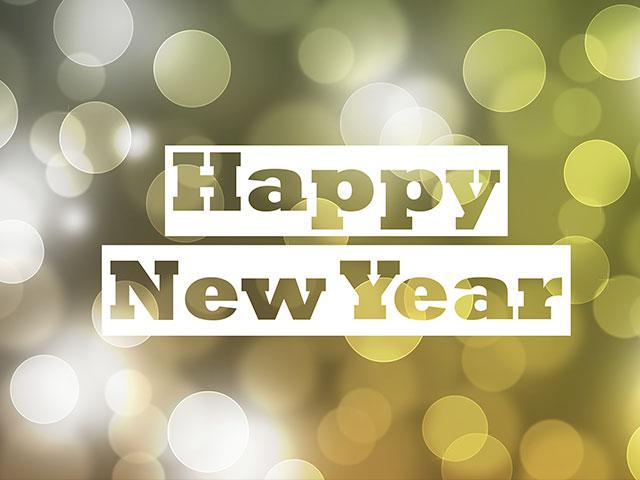 Related Topics
While listening to the radio I heard Barry Manilow sing a song I had not heard before. It was "It's Just Another New Year's Eve." Immediately my spirit questioned that statement. You see, in just a few days it will be New Year's Day. Perhaps there are many people who look at each year as "just another year." Not me.
It is good to look back at the previous year to see the many experiences, good and bad, we have faced. We must believe they are stepping stones in our lives that help us grow. Certainly, it is important for us to learn from our past and to incorporate the wisdom we have obtained to help us in the future. No matter the situation, the Lord is with us. He will lead and guide us as we seek Him.
Isaiah 58:11 (NIV) teaches us:
"The LORD will guide you always; he will satisfy your needs in a sun-scorched land and will strengthen your frame. You will be like a well-watered garden, like a spring whose waters never fail."
Now as we look into the New Year we can look with fresh eyes filled with faith, trust, and hope.
Psalm 39:7 (NIV) states:
"But now, Lord, what do I look for? My hope is in you."
Also, the Word says in Psalm 25:5 (NIV):
"Guide me in your truth and teach me, for you are God my Savior, and my hope is in you all day long."
Barry Manilow may feel that New Year is just another day or each New Year is the same as the previous one, but our thoughts should be of expectation for what the Lord has for us. Whether it is a need for a better job, increase in finances, healing in our bodies, salvation of loved ones, a new home or car, or whatever your need may be.
I remember as a single parent having great needs to care for myself and my son. I did have a job and a car, but I was living with my parents. There weren't the finances to afford a house of my own to raise my son. One time, as I was crying out to the Lord for help, I heard His words to me, "Who have you blessed lately?"
This was a clear message for me to give to others even with my lack so I too could be blessed. It's a kingdom principle to give and it will be given to you.
"Give, and it will be given to you. A good measure, pressed down, shaken together and running over, will be poured into your lap. For with the measure you use, it will be measured to you." Luke 6:38 (NIV)
Our lives will be full of blessings in the New Year as we trust God, share His love with those around us, and walk into each new day with great confidence of God's faithfulness.
Lamentations 3:23 (NLT):
"Great is his faithfulness; his mercies begin afresh each morning."
Copyright 2014 Martha Noebel. Used with permission.
Can We Pray For You?