Forgive - Can We Afford Not To?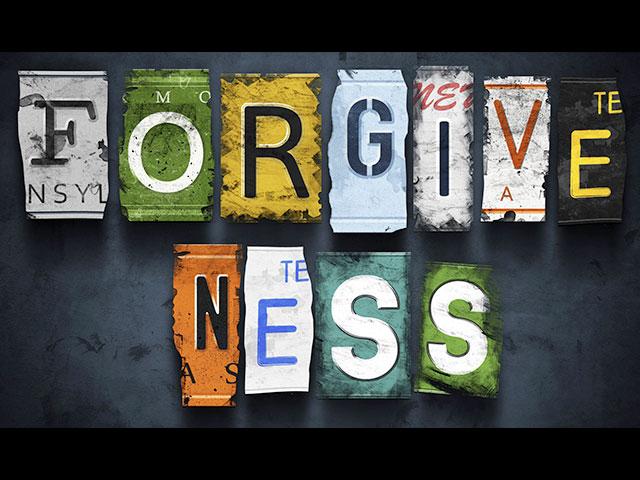 Related Topics
"Forgive them? I can't. "
"They make me so mad."
"You just don't know what they did to me."
Have you ever heard those words before? Forgiveness is hard to do, but with God's help, we can forgive. The definition of forgive is to pardon or excuse. It means that we no longer blame others or are angry at those who did us wrong.
"For if you forgive men when they sin against you, your heavenly Father will also forgive you. But if you do not forgive men their sins, your Father will not forgive your sins." (Matthew 6:14, Matthew 6:15, NIV)
God tells us that forgiveness is not an option if we want God to forgive us. We are not perfect; we all make mistakes. We will not all agree on everything all the time. We must understand that and learn to forgive those who intentionally or unintentionally hurt us. Yes, we may have a moment of anger, but we must not become slaves to anger. We need to repent for harboring bad feelings against others so that we can be set free.
The Bible tells us in 1 Samuel 16:7 that the Lord looks at the heart. What does He see when He looks at our hearts? We want to have clean hearts and hands when we stand before God. Look at what the psalmist David said:
"Create in me a clean heart, O God. Renew a right spirit within me." (Psalm 51:10)
"Who may climb the mountain of the Lord? Who may stand in his holy place? Only those whose hands and hearts are pure…" (Psalm 24: 3, 4a, The Book)
We want to stand before God and know that He is pleased with us. We don't want to carry the sin of unforgiveness in our hearts. When we pray, we want to know that God will answer our prayers. We certainly don't want this willful act to hinder our prayers.
"And when you stand praying, if you hold anything against anyone, forgive him, so that your Father in heaven may forgive you your sins." (Mark 11:25)
If we continue to have bitterness in our hearts and lives, we do not show the love of God. The Word of God tells us that we cannot even say we love God if we have hate toward someone else. (1 John 4:20) 
So what must we do? Colossians 3:12 tells us to "clothe yourselves with compassion." Philippians 2:4 says to "look not only to your own interests, but also to the interests of others." Galatians 6:2 instructs us to "carry each other's burdens." Ephesians 4:32 declares, "Be kind and compassionate to one another, forgiving each other just as in Christ God forgave you."
The lines are drawn. The Word is clear. We must forgive! No matter the offense, no matter how much pain we feel, we must forgive. We can't take revenge or even gloat when our enemy falls (Romans 12:19-21; Proverbs 24:17)
Let's ask God to fill us with His love for those who have offended us. Let's learn to walk in love and peace. We will be glad we did.
 
Can We Pray For You?