Steadfast Love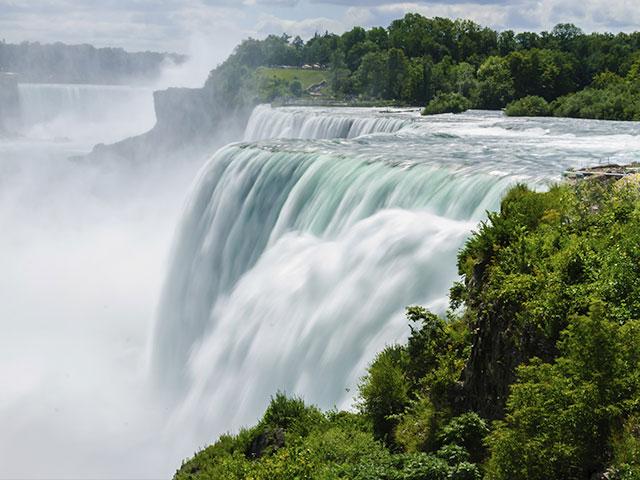 Related Topics
When was the last time you thought about the Old Testament prophet, Jeremiah? He's the one who cried out that God's mercy is new every morning even as destruction surrounded him.
The name Jeremiah is from Hebrew origin. It means "the Lord exalts." Jeremiah is the author of the book of Lamentations. To lament is to express sadness with weeping. It is to mourn. The opposite is to celebrate — yet that's precisely what Jeremiah does!
In the middle of his sorrow, He finds hope and comfort in his God. Jeremiah said,
"Because of the LORD's great love we are not consumed, for his compassions never fail. They are new every morning; great is your faithfulness. I say to myself, 'The LORD is my portion; therefore I will wait for him.'" (Lamentations 3:22-23, NIV)
Babylon had plundered Jerusalem. Yet even as smoke was still rising from the ashes, Jeremiah understood these tremendous keys:
God's compassion never fails.
His mercy is new every morning.
Great is God's faithfulness.
How could anyone cry out, "Great is your faithfulness!" in the middle of loss? The answer is that Jeremiah knew God could turn tragedy into triumph. He had a revelation of God's steadfast love. A love that is resolute despite surrounding circumstances.
Lamentations & You
How about you? Has there been a loss in your life? Have you seen disaster in your home or family? Have you experienced a heartbreak of any kind?
If so, be encouraged. As you lift your head like Jeremiah and look up, you will see the triumph of Christ on the horizon. God will take the damage you have suffered and turn it into gain. God is your portion. No matter what has occurred in your life, He is your eternal inheritance, lasting measure, and life share.
God is Your Standard for the Flood
Many hundreds of floods occur each year; some are greater in intensity than others. To prevent flood damage, men build defenses such as levees, dams, and reservoirs to deter rivers from bursting over their banks.
One of the greatest dams ever constructed is the Hoover Dam in Black Canyon on the Colorado River, about 30 miles southeast of Las Vegas, Nevada. It took 21,000 men, more than 5,000,000 barrels of cement, and 726 feet of height to erect the giant barrier and control the flow of water from Lake Mead. The Hoover Dam power plant generates hydroelectric power for use in Nevada, Arizona, and California. It produces more than 4 billion kilowatt-hours a year. That's enough to serve 1.3 million people.
If a man-made dam can do this — what can God Almighty do for you?
Isaiah declared, "When the enemy comes in like a flood, The Spirit of the LORD will lift up a standard against him" (Isaiah 59:19, NKJV).
The Lord declares that He himself will stand as a supporting base against the thing that would seek to bring harm to you! Imagine the power of God in your life!
Yes, disaster comes. It came to Jerusalem. It came to Jeremiah. It will come to you. But your lamentation during a disaster can turn to unexplainable joy as God's power rushes over you.
God alone causes the clinching of man's heart to cease:  
He did it for Joseph as Joseph knew God's promotion and ruled in Egypt.
He did it for Esther as Esther knew God's providence and saw the deliverance of the Jews.
He did it for Ruth as Ruth knew God's redemption and became the great-grandmother of David.
He did it for David as David knew God's loving-kindness and led the nation of Israel.
He did it for the Lord Jesus as Jesus knew God's sovereign will and died on the cross for your and my sins.
God was steadfast to all of them. And He'll be steadfast in love to you.
The name Jeremiah means "the Lord exalts." God will exalt you above your lamentation and sorrow today — just as He did for his prophet of old.
"All your waves and billows have gone over me, and floods of sorrow pour upon me like a thundering cataract. Yet day by day the Lord also pours out his steadfast love upon me... " (Psalm 42:7-8, TLB).
Copyright © 2008, Jacqueline Overpeck. Used by permission. 
Can We Pray For You?