The Ultimate Freedom-Giver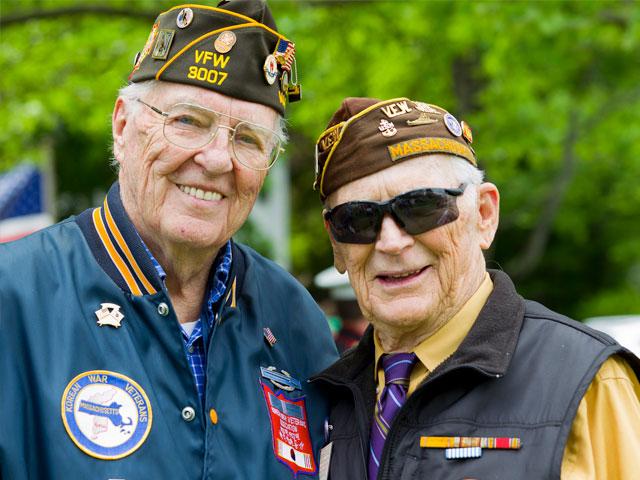 Related Topics
A tired WWII veteran looked up from his recliner and made eye contact with me. The time had finally come to share vivid memories of the war: "I heard my friend, only 19-years-old like me; he screamed, 'My legs are gone!' Then I stepped on a mine. I felt it tear into me. I prayed ... not so much for myself, but for my family ... my mom, my dad. I lived ... but [my friend] died."
Such sacrifice deserves our appreciation. Let's recognize that freedom isn't free. Today, let's pause and pray for our veterans.
Freedom from sin and death wasn't free either: Jesus paid the price for you and me. Yes, Jesus died for us to be set free from sin. But, in order to trade our sin for a Heavenly win, we must come to the Giver of true life: Jesus Christ.
"Just as the Son of Man came not to be waited on but to serve, and to give His life as a ransom for many [the price paid to set them free]" (Matthew 20:28, AMP).
Jesus fought our battle for freedom when He took our capital punishment on the cross. He bled so we wouldn't. He paid what we couldn't. He conquered the enemy - including sin and death.
On the 4th of July, a lot of drinking occurs. But nothing drowns our sorrows forever. We need true spiritual water. Consider this amazing Scripture combo:
"As the deer pants for streams of water, so my soul pants for you, O God" (Ps. 42:1).
Jesus quenches the thirst:
"But whoever takes a drink of the water that I will give him shall never, no never, be thirsty any more. But the water that I will give him shall become a spring of water welling up (flowing, bubbling) [continually] within him unto (into, for) eternal life" (John 4:14, AMP).
Yet we often ignore whom we should most adore: Jesus. Will you personally invite Jesus into your heart today? Will you receive His gift of eternal life and turn from trying to do things your way?
His battle-scarred hands reach out to you now. His beautiful, loving heart invites you to know true love and life in Him. Will you open your heart to His? Will you ignore or adore Him today? Remember: Jesus alone holds the power to set you free.
"So if the Son liberates you [makes you free men], then you are really and unquestionably free." (John 8:36, AMP).
This 4th of July, let's thank veterans. But let's not forget our ultimate freedom-giver: Jesus Christ.
Stacie Ruth Stoelting © 2010, used with permission
Can We Pray For You?